Murat Theatre at Old National Centre | Indianapolis, Indiana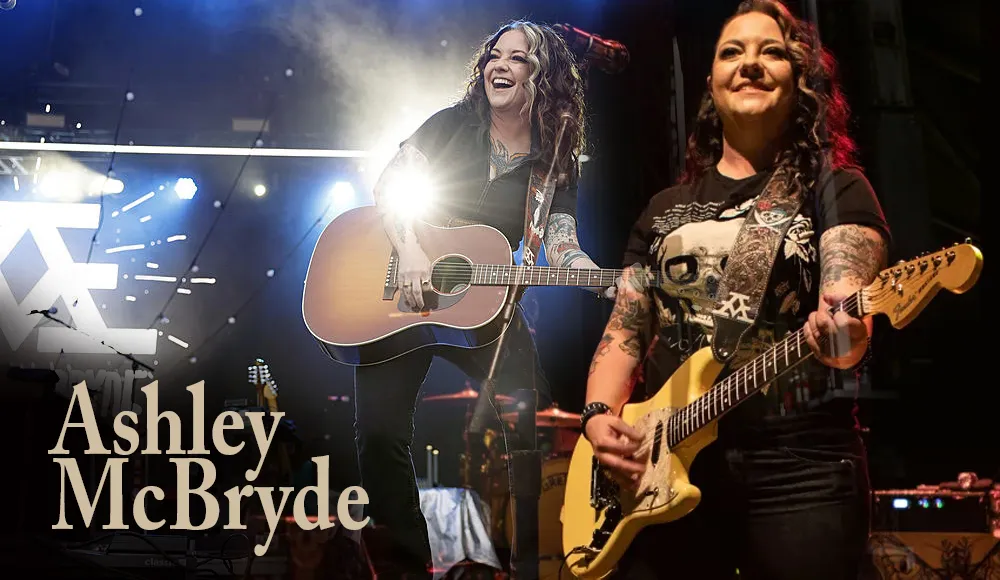 Ashley McBryde is raising some hell! With the release of her newest album, "The Devil I Know," rockin' the airwaves, the country-rock singer with her signature rock n' roll swagger is shaking things up. Kicking off her supporting tour for the new record, the singer just announced extended dates, extending throughout 2024. The new roster of hell-bound venues includes a special stop at Murat Theatre on Thursday, May 30 of the new year. As "Light On in the Kitchen" and "Learned to Lie" spill all the tea aboard her hellishly honest album, she ain't got time to bluff with "The Devil I Know". From "A Little Dive Bar in Dahlonega", she's raising the heat, taking ya'll on a fiery journey with her newest hits and your fan-favorite tracks. Striking all the feels with a hellishly good album, her live performances are bound to set the stage on fire. Don't miss out by booking your tickets now!
Taking her rock swagger to the next level in her hellishly amazing country-rock banger of an album, Ashley McBryde is kicking off The Devil I Know Tour. With its tracks "Light On in the Kitchen" and "Learned to Lie" striking global airwaves, her story rapidly unfolds. Taking pride in her raw honesty, spilling the tea in her new bangers, McBryde is stoked to take everyone on a wild ride at The Devil I Know Tour. From dive bars amidst her breakthrough single "A Little Dive Bar in Dahlonega", the singer is raising hell!
Extending the tour throughout 2024, is bringing along a roster of special guests - Corey Kent, Bella White, Harper O'Neill, JD Clayton, Kasey Tyndall, Will Jones, and Zach Top. Oh, did we mention that she carefully selected these up-and-coming artists? Ya'll ain't in for some TikTok generic soundin' folks. These artists share the real potential that country music holds. Choosing between a list of about 30 artists to open for her, in an interview with Billboard, she shares:
"I don't want to get myself in trouble, but when they sent me all of the submissions, there was a suggestion that was made at one point that said, 'Take a look at their streaming numbers and maybe their TikTok followers; if you don't know where to start with the list, start with those,'" she shared. "And I'm so glad I did, so I could mark those people off my list, because it was the least palatable version of anything I wanted."
She's a woman who takes music seriously. "My fans love music, they love to consume good music — and not just what is handed to them out of mainstream radio," she explained. Hell-bound, you're in for some hellishly good music at the tour.
Spilling the tea with "Learned to Lie", McBryde exposes family secrets, and boy they're juicy! She also shared that the album targets critics and loud opinions about the kind of music she makes. "Y'all are too country.' We leaned into that – more country it is," she remarked. "Y'all are awfully rock leaning for a country artist.' Is that so? You ain't seen nothin' yet. 'Last thing y'all need is another tender, finger pickin' song.' Oh? Tender makes you uneasy, cowboy? I hear you. Let's see how much more tender we can be."
Get 'em, girl! She doesn't sing anything that ain't true. She's set to prove her critics wrong. "There are so many strains of country music," she told Billboard. McBryde explains that there's always something in between, and people tend to miss out on what more country has to offer. Taking pride in her honest blend of country-rock, she's shaking up the scene.
As one of country music's most daring artists to exist, make sure to mark your spots aboard her hell-bound The Devil I Know Tour by booking your tickets now!