Murat Theatre at Old National Centre | Indianapolis, Indiana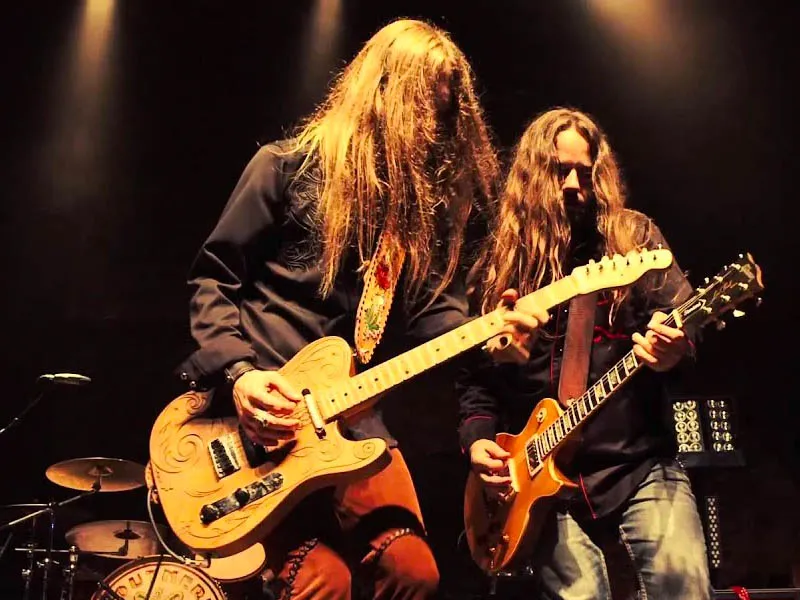 Blackberry Smoke's Be Right Here outing is set to conquer North America with 13 limited dates! Are you ready for a-rockin' good time?! If your answer is yes, this is your opportunity to go on an exhilarating country rock spectacle featuring the highly acclaimed quintet! Blackberry Smoke's trek kicks off in February and will make a highly-awaited stop in Indianapolis! Fans should get ready for a thrilling country music extravaganza on Thursday, 22nd February 2024! The band is set to deliver their high-energy setlist at the premier venue, the Murat Theatre! Attendees can look forward to a great evening featuring the band's career-spanning hits, including staples from their upcoming album, Be Right Here! If you're keen on having the best night of your life, you better hurry and secure tickets now to see Blackberry Smoke at the Murat Theatre! Tickets to their show on Thursday, 22nd February 2024, are now available through the Get Tickets link!
In 2012, Blackberry Smoke made their phenomenal debut on the Billboard charts with The Whippoorwill, peaking at number 40 on the Billboard 200 and number 8 on Top Country Albums. After three years, their next release became their career-defining work. Holding All the Roses, released in 2015, soared to number 29 on the Billboard 200 and topped the Top Country Albums. Being the first album to go number 1, the effort gained the band plenty of momentum – the title track was featured in Madden NFL 16. In the last few years, the band dropped several more notable releases, including their number 1 Country Album, Like An Arrow. Meanwhile, their 2021 effort, You Hear Georgia, became their first record to go number 1 on the Top American Albums chart.
Blackberry is set to deliver a series of coveted shows for their highly anticipated trek, titled Be Right Here. The outing is expected to cover the band's incredible career-spanning works, ranging from singles from 2003 debut effort Bad Luck Ain't No Crime all the way to their latest album, You Hear Georgie, The band has dominated the airwaves the last decade with their highly-acclaimed efforts. For this upcoming tour, the band will also perform a plethora of new songs from their upcoming album, Be Right Here.
This 2024, fans can look forward to experiencing all the biggest hits, including "One Horse Town," "Waiting for Thunder," "Good One Comin' On," and many more. The band is known for their incredible high-energy set, power stage presence, and outstanding musical prowess. Fans have praised Blackberry Smoke for delivering remarkable performances wherever they go. For their coveted concert at the Murat Theatre, Blackberry Smoke is sure to provide a great visual and aural experience. The Murat Theatre is sure to give audiences a great time thanks to its excellent facilities, top-tier light and sound system, exceptional bar, and good customer service. The venue's great location and easy accessibility also ensure attendees have a fuss-free experience!
Secure tickets now to the most exciting country music extravaganza featuring Blackberry Smoke at the Murat Theatre on Thursday, 22nd February 2024! Access to the show is now up for grabs through the Get Tickets link! We promise you won't regret it!