Murat Theatre | Indianapolis, Indiana
Murat Theatre will be filled with smooth southern rock tunes this November 20 as the record-breaking country band Blackberry Smoke invades the famous Indianapolis venue. Catch the Charlie Starr-led band as they celebrate the 10th anniversary of their career-defining album "The Whippoorwill" through an exciting concert that will knock your socks off. If you want to jam and sing along to "One Horse Town," "Ain't Much Left Of Me," "Leave A Scar," "Shakin' Hands With The Holy Ghost," and other hit songs from their monumental album, don't miss their concert at the Murat Theatre. Secure your tickets now by clicking the "Get Tickets" link and prepare to be greeted by the dual guitar attack of Charlie Starr and Paul Jackson, and the rest of the band in an evening that will remind you of the halcyon days of famous Southern rock groups! Blueberry Smoke will make you groove!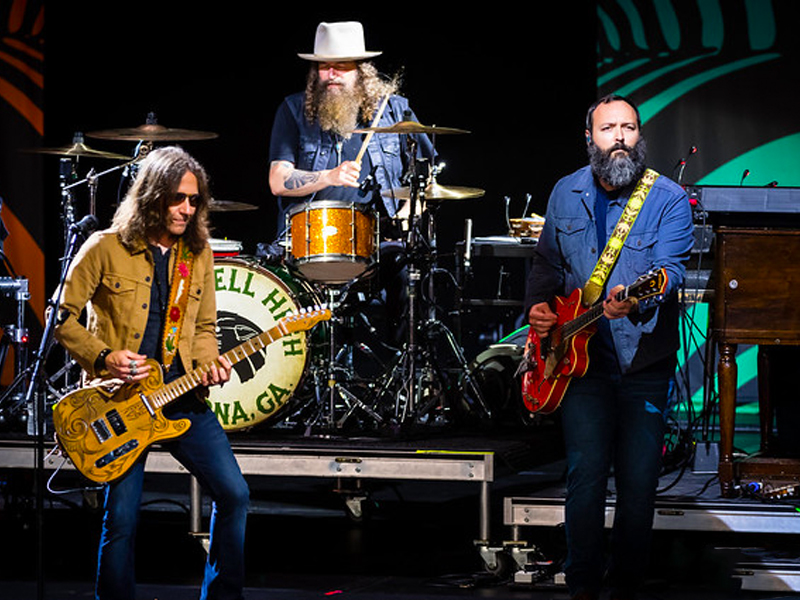 Blackberry Smoke is the first independently-released artist to peak at number 1 on the Billboard Country charts in music history. The band consists of lead vocalist Charlie Starr, guitarist Richard Turner, drummer Brit Turner, guitarist Paul Jackson, and keyboard player Brandon Still. The band was formed in 2000 and, since then, has garnered attention with its Southern rock music. Their inspiration is the classic Southern band Skynyrd which has influenced them to "developing a muscular, straight-ahead sound."
"Bad Luck Ain't No Crime" is their debut album. It was followed by Little Piece of Dixie in 2009. With their third album, "The Whippoorwill," released in 2012, they achieved success. This paved the way for the success of "Holding All the Roses" in 2015. "Holding All the Roses is honest in its intent, too – these are well crafted but unfussily executed anthems and ballads that nod respectfully towards the glory days of Little Feat and Foghat. The album debuted at the top of the Billboard country charts," says Dom Lawson of The Guardian. Their discography consists of seven studio albums, two live albums, and five extended plays.
For their 10th anniversary celebration of "The Whippoorwill," Blackberry Smoke will go back on the road. One of their performances will be at the Murat Theatre in Indianapolis, Indiana, on Sunday, November 20. Tickets are now available!