Murat Theatre | Indianapolis, Indiana
Missed the chance to book tickets for the first night of Champions of Magic at Murat Theatre? Worry no more, as you can still witness the mind-blowing greatness of the "Avengers of Magic" in their Indianapolis stop this Sunday, November 27, for the second night of their highly-anticipated magic show. The evening of impossible illusions and spectacular special effects will come your way to entertain the entire family. So grab your tickets by hitting the "Get Tickets" button, and prepare to experience live entertainment like never before with Champions Of Magic. Don't miss this chance to see this fantastic show and see why fans and critics rave over this touring illusion show time and time again. See you there!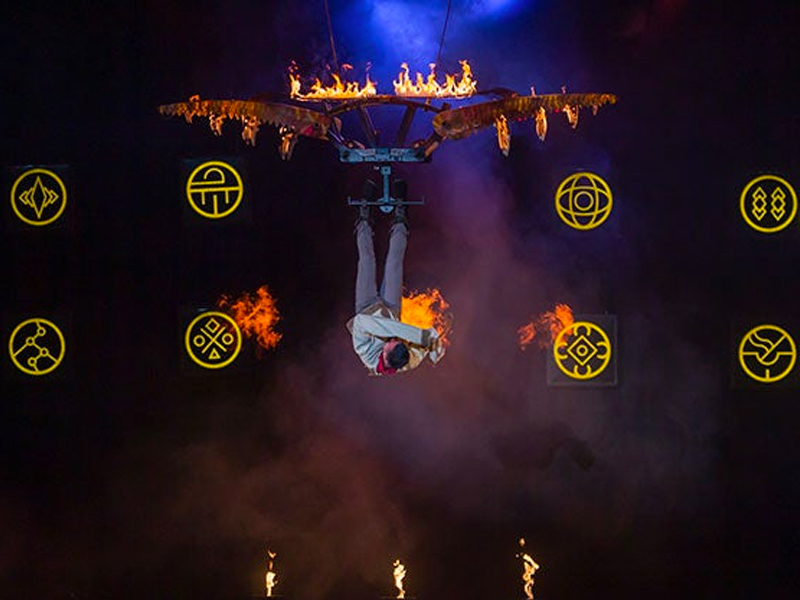 Premiering in the UK in October 2013, Champions of Magic became an instant hit across the country. The magic and fun of the incredible five illusionists ultimately captured the hearts of magic-lovers –– not only in the UK but also in the whole world. As a result, the "Avengers of Magic" consistently holds a series of shows in the UK, the US, and Canada.
The quintet of magicians is composed of illusionist pair Young & Strange, renowned mind reader Alex McAleer, escapologist Fernando Velasco, and close-up magician Kayla Drescher. This year, these world-renowned performers are back in the US and Canada once again for the North American leg of their "CHAMPIONS OF MAGIC: THE WORLDWIDE WONDERS TOUR."
The first time the group stepped into the US for a tour was back in 2017. The trek was so successful that it was extended due to high demand. Running for several months, the tour, which concluded in March 2018, included an extended run at the Palace Theatre in Cleveland, Ohio. From then on, the show became a must-see experience among magic-lovers worldwide.
This November 26-27, you will have the opportunity to see them live at the Murat Theatre at Old National Center. Don't miss the incredible illusionists on their second night this November 27, Sunday. Hit the "Get Tickets" link to secure your tickets and prepare to bring the entire family, as this is a show the kids will ultimately love.