Murat Theatre at Old National Centre | Indianapolis, Indiana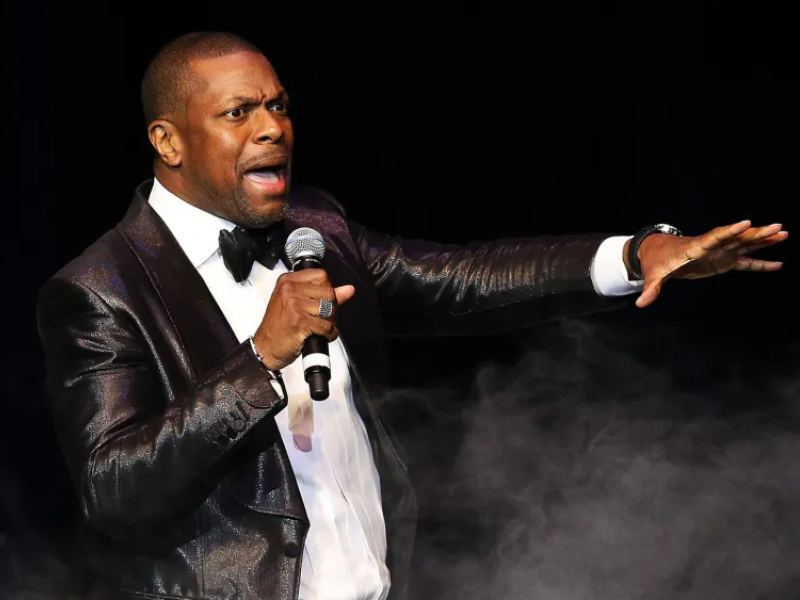 After a decade-long break, this comedian has finally announced his first major tour, and it's right around the corner! See Chris Tucker return to his roots and hear the audiences erupt with laughter as this star performs live stand-up comedy at the Murat Theatre on Saturday, the 2nd of December this year! Produced by Live Nation, the thirty-date tour will run through September before ending early in January next year. Most of you may know this award-winning actor and producer for his lead role in the Rush Hour franchise trilogy alongside co-star Jackie Chan as well as his supporting performance in the critically-acclaimed film Silver Linings Playbook. Now, everyone can personally witness his mind-blowing comedic chops and see how gifted he is as a physical comic in this generation! We know we won't stop 'til we get enough laughs on this Saturday night of classic stand-up from the Legend himself. Tickets are available today, so secure your spots as early as now!
It's time to celebrate! Chris Tucker will perform live at the Murat Theatre on Saturday, December 2nd, as part of his "The Legend Tour"!
This upcoming thirty-date tour marks his first major nationwide tour after a twelve-year hiatus. From September to January next year, the tour is scheduled to hit venues across the mainland United States and Canada.
Tucker initially gained fame as a rising stand-up comedian before his first iconic performance in the movie "Friday". Despite how the comedy scene has changed dramatically since Tucker's last tour and his Netflix comedy special, "Chris Tucker Live," Tucker asserted in an interview with The Times that touring keeps him fresh and provides his fans with a lifeline.
"I started my career doing stand-up in comedy clubs, and it's stand-up comedy that prepared me for all my movie roles. I'm looking forward to getting back to my roots. I love performing live; there's nothing like the energy of a live crowd and making people laugh. I'm excited to be back out on tour." he shares in his latest statement.
The actor starred alongside Jackie Chan in the comedy action film trilogy "Rush Hour" directed by Brett Ratner. Following this, he received critical acclaim for his role as Danny McDaniels in the David O' Russel romantic comedy "Silver Linings Playbook".
When asked about his future in the film industry, The Guardian shares that Tucker is interested in doing more serious projects. "I would love to do more serious movies. Because people haven't seen me do a lot of that. It's a good thing for them to remember you, but you gotta keep moving," he mentions.
The Hollywood Reporter also shares a review of one of his recent live performances. "Watching Tucker enact both his mother's volcanic rage and his own brazen adolescent defiance is truly sublime because it's tinged with the kind of specificity and humanity that informs the best comedy. Tucker lets his audience in here in a way that much of the rest of the special could have benefitted from. It's a glimpse of unguarded genius from a performer who too often treads cautiously."
Watch this comedic Legend's live show at the Murat Theatre - one of the top-tier venues for experiencing the best live entertainment shows in downtown Indianapolis! Purchase your tickets now before it's too late!