Murat Theatre | Indianapolis, Indiana
It's comedy time with the laugh out loud Circle City Comedy Jam featuring Arnez J, Tony Roberts and Da Brat at Murat Theatre on Saturday, September 25th, 2021. This is going to be one hell of a show, two huge names in comedy teaming up with the living out loud Da Brat, as she throws down the beat! Get your tickets now to what is going to be an exceptional comedy-rap hoedown!
"J is a whirling dervish on stage, he runs, jumps, spins, slides, slips, and mugs through a performance, acting out many of his bits while describing them," – St. Louis Post-Dispatch.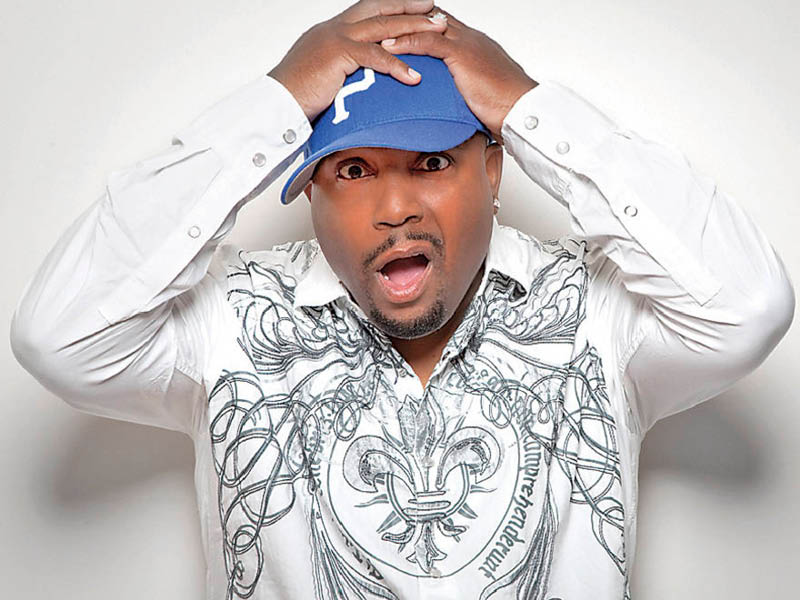 Atlanta native, Arnez began working the comedy circuit in Georgia and quickly became one of "Hotlanta's" funniest newcomers. After becoming a finalist in the Bay Area Black Comedy Competition, he was immediately picked up by the entertainment industry, making his first television appearance on Showtime's Comedy Club Network. Numerous television appearances soon followed, which led to his well-known comedy specials, All Star Comedy Jam: Live from South Beach and performances on the series Comics Unleashed.
Today, Arnez is widely considered one of the best working artists, with a polished and highly entertaining stand-up routine that keeps his audiences entertained without having to use profanity. His charisma and physical agility are unforgettable.
Comedian, actor, writer and director, Tony T. Roberts, from Detroit, has the coveted honor of being the comedians' comedian, the guy other comedians love to watch. His hilarious and refreshing energetic comedy style has granted him respect and created a huge demand for him on the comedy circuit, from New York to Los Angeles such as Comedy Store, The Laugh Factory, Caroline's, One Night Stans, Celebrity Theater, the Boston Comedy Club, The Peppermint Lounge, All Jokes Aside, Fox Theatre and Regal Theatre.
Shawntae Harris, better known as the actress and rapper, Da Brat. Her music has received two Grammy Award nominations, two Top Ten Hits on the Billboard Hot 100, and taken home three Billboard Awards. Her debut album, Funkdafied, sold one million copies, making her the first female solo rap act to receive a platinum certification.