Murat Theatre | Indianapolis, Indiana
If you're in the mood for outstanding R&B and soul music, you should check out the highly-acclaimed R&B singer-songwriter and musician Daniel Caesar. The Grammy Award-winning R&B powerhouse just announced his brand new massive outing. Kicking off in August, the tour will cover over 30 cities across major cities, including a coveted stop in Indianapolis! On Tuesday, 29th August 2023, Daniel Caesar is set to conquer the Murat Theatre with his biggest hits! The Ontario-born singer has released several iconic R&B/soul staples, suchas "Get You," "Best Part," "Who Hurt You?," and "Love Again." Apart from older hits, Caesar will also perform songs from his latest album, Never Enough, released earlier this year! Since emerging in 2014, Caesar has independently built his career with exemplary music. This 2023, he belts out his major label debut, and he's ready to conquer the world! Hurry and secure tickets now to see Daniel Caesar light up the Murat Theatre!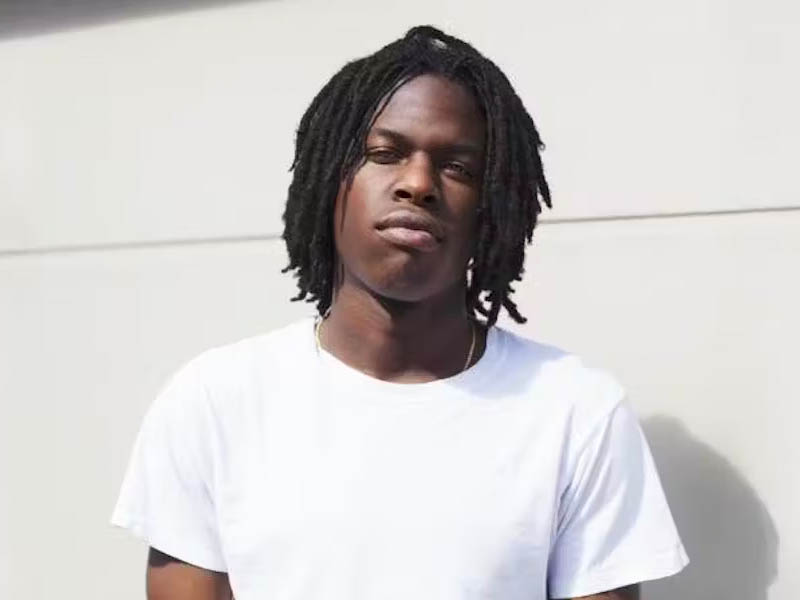 Earlier this year, Daniel Caesar embarked on a brief spring tour titled Almost Enough: the Intimate Sessions Tour. The outing only had six dates and showcased a stripped-down version of Caesar's highly-acclaimed set. With the limited number of dates, fans are left wanting more. Fortunately, this upcoming summer/fall trek, the Superpowers World Tour, will cover 33 cities in the U.S. and Canada. Caesar will also bring in a number of rotating support acts, such as Flying Lotus, Montell Fish, Orion Sun, Moses Sumney, Omar Apollo, and Charlotte Day Wilson (with BadBadNotGood).
This year's outing will highlight Caesar's latest album, Never Enough. The effort, released this spring, is his first album released via a major label, Republic Records. The album, which featured singles "Do You Like Me?" "Let Me Go," "Valentina," and "Unstoppable" peaked at number 8 on the Canadian chart and peaked at numbers 14 and 6 on the Billboard 200 and Top R&B/Hip-Hop Albums charts. The album's production was a joint effort among Caesar and incredibly talented musicians and producers, such as instrumental band, BadBadNotGood, Mark Ronson, DannyBoyStyles, and more.
Never Enough follows Caesar's critically-acclaimed independent albums. In 2017, he dropped his debut effort, Freudian. The album sold over one million copies in the U.S., earning Caesar his first platinum certification, Freudian also charted impressively, peaking at number 16 on Billboard's top R&b/Hip-Hop Albums. The album notably spawned Caesar's biggest hit, "Best Part," featuring H.E.R., which later won the Grammy Award for Best R&b Performance. The album's lead single, "Get You," also received a Grammy nomination the previous year, while Freudan was nominated for Best R& Album.
In 2019, Caesar's sophomore effort, Case Study 01, entered the Top 10 in Canada and Top 20 in the U.S. Billboard 200. The album features several guest performers, including Sean Leon, John Mayer, Jacob Collier, and Pharell Williams. The album received wide critical acclaim from fans and critics due to its experimental nature. Critics also praised Caesar for his "thoughtful" and "beautiful" sounding album. Moreover, Caesar was also regarded as a smart and intriguing songwriter. Aside from his solo hits, Caesar has been featured in a number of singles, including the megahit "Peaches" by Justin Bieber. Aside from performing with Bieber in the song, Caesar also took part in writing the music.
Catch Daniel Caesar kick off his tour at the Murat Theatre on Tuesday, 29th August 2023! Tickets are now available!