Murat Theatre | Indianapolis, Indiana
Country and Pop-rock superstar, Darius Rucker comes to Murat Theatre on Friday, March 18th, 2022 with very special guest Caylee Hammack. As leader of the band, Hootie & the Blowfish, Darius is no stranger to huge arena gigs, but this time round he wants smaller, more intimate venues, for you the fans to enjoy being right up close and personal, as you all get to hear his brand-new album for the first time. Get your tickets here and get ready for an intense night with Darius!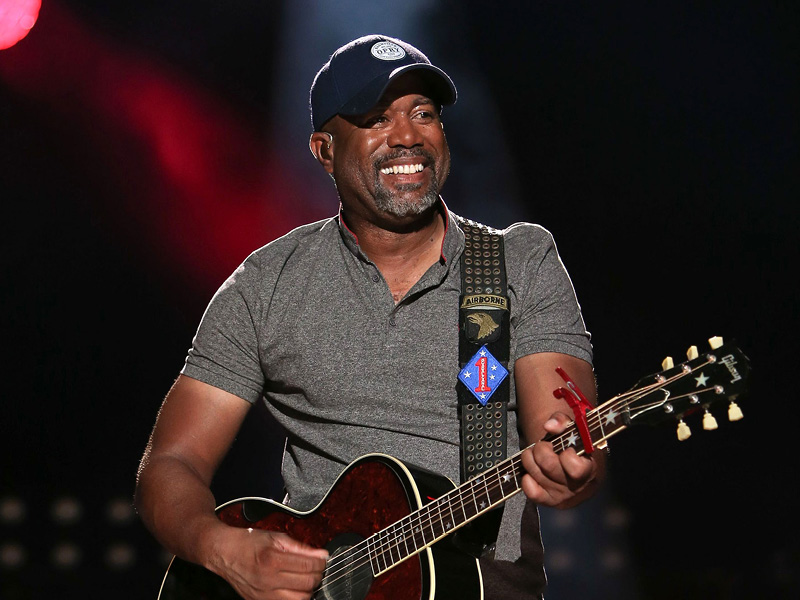 "It's been a dream of mine for a while to bring our show to these beautiful theaters," notes Darius. "Some of my favorite venue memories over the years are at places like the Apollo in New York or the Royal Albert Hall in London, as it's just a different experience when you're that close. With Hootie, we went straight from playing dive bars to arenas, so there are still a lot of theaters I've never had the opportunity to play. I'll just say that this tour will have a lot of firsts, even for me."
Darius Rucker first achieved his legendary status in the music industry as lead singer and rhythm guitarist of the two-time Grammy Award-winning band Hootie & the Blowfish, which he started in 1986, the band last toured in 2019 with The Bare Naked Ladies, and put out their sixth studio album, Imperfect Circle, later that same year. They have sold more than 25M albums worldwide, including their Diamond-certified debut album, Cracked Rear View, which remains among the Top 10 best-selling studio albums of all time.
Darius became a huge country star when he released his second solo album, and first ever country album, Learn to Live, in 2008, with its first single, "Don't Think I Don't Think About It", making him the first black artist to reach number one on the Hot Country Songs charts since 1983. That single was followed by two more number 1 hits, "It Won't Be Like This for Long" and "Alright" and the number 3 hit "History in the Making". Then in 2009, he became the first black American to win the New Artist Award from the Country Music Association, and the second black person to win any award from the association.