Murat Theatre at Old National Centre
Derek Hough has been captivating audiences for a very long time, and watching him perform live is nothing short of a truly magical experience. Now he brings all of those awesome talents together for the first time in four years on a tour called "Symphony of Dance." The trek will traverse the nation and make a stop at the Murat Theatre on Saturday, November 4, 2023, where he will absolutely blow the roof off with his magnetic charm and spectacular moves. Something this awesome doesn't happen very often, and with his huge legion of fans, you can expect tickets to sell out really quickly, but nothing should come in the way of you watching him, least of all ticket availability. Luckily, you have come to the best place to secure your spot, so grab yours right here and now before it is too late by clicking the "GET TICKETS" button.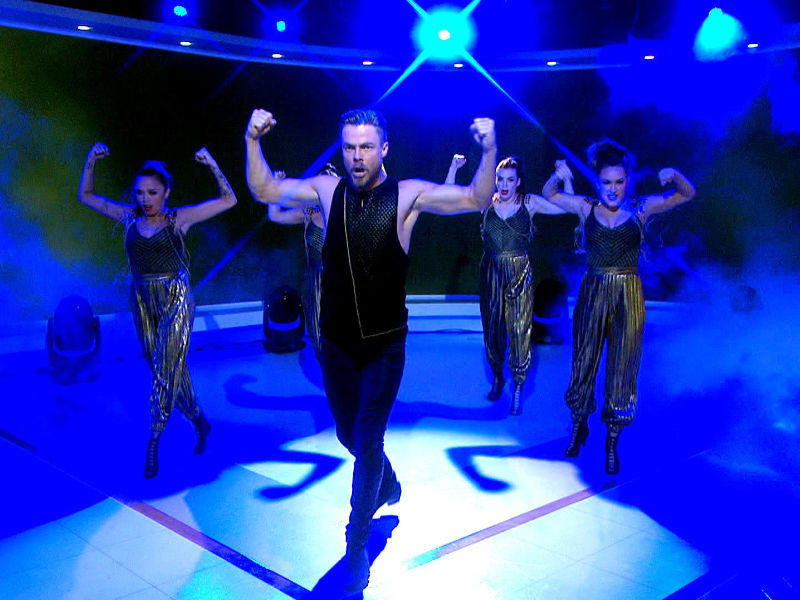 Derek Hough's career is an incredible story of sheer determination and talent. At the very young age of 11, he started learning dance, and only one year later, he moved to the United Kingdom to further his studies, living and working with some of the best dancers and coaches in the world at the Italia Conti Performing Arts School. There he would get a very good grounding in dance, music, and theater.
His work includes TV, film, choreography, writing, and dance. In 2007, he appeared on the popular TV show "Dancing with the Stars," where he was able to showcase his talents to the world. After spending a total of nine years competing there, he set a record by taking first place not once, not twice, but an incredible six times. In 2017, he joined A-listers Neyo and Jennifer Lopez for four seasons on the NBC hit series World of Dance as a judge.
Not only has he had success on the small screen, but he has also choreographed some of the biggest names in competitive dance, including Charlie White and Meryl Davis, who went on to win 2014's gold medal at the Winter Olympics in Sochi.
He can also add New York Times Best Seller to his list of accolades for his autobiography, "Taking the Lead: Lessons from a Life in Motion." As an actor, he has appeared in films like "Harry Potter and the Philosopher's Stone," and he directed and starred in the film "Make Your Move 3D."
There are many more things to be said about Hough, like his 60 city tour, Derek Hough Live: "The Tour," or his incredible "Move-Beyond Live on Tour," which he did with his sister, but ultimately, you are here to get tickets for his latest offering. The tour will showcase his phenomenal abilities in many different genres of dance, including ballroom, latin, contemporary, and so much more.
This is every dance lover's dream, and you will be mesmerized by all the talent on stage, so be sure to grab your tickets before they sell out.