Murat Theatre | Indianapolis, Indiana
Fans able to attend the Murat Theatre better watch out because one of Mexico's hottest acts, Eden Muñoz is coming for an incredible concert on Friday, September 8, 2023. The whole thing comes as a part of his brand new 14 city, North American tour to promote the singer's newest album, 2022's Consejos Gratis. With a plethora of experience dating back to his early days in Colmillo Norteño, fans will get one of the best experiences of their lives filled with awesome music, an absolutely exciting atmosphere, and the most dynamic act in the genre. Not only will you get to witness all of that, but you will also get to sample some of the finest facilities at the venue, making sure your every concert need is taken care of. As this concert is going to be one for the ages, every single fan will want to be there, so be sure to grab your tickets right now by locating the "GET TICKETS" button above.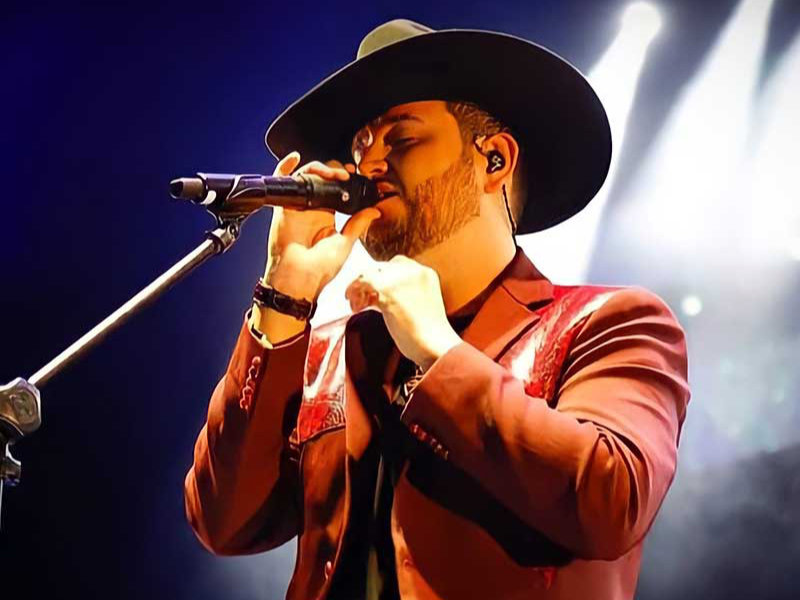 Eden Muñoz is one of the greatest musicians to come out of Mexico. Born on September 25, 1990, he was given the name Rodolfo Edén Muñoz Cantú. His first foray into music was when his brother Daniel gave him guitar lessons at the very young age of eight. Taking to it like a fish to water, Eden became rather fascinated with the instrument, playing it at family gatherings, restaurants, and festivals.
In 2006, he was presented with an opportunity that would help kickstart his career. Becoming the vocalist and guitarist for the band Colmillo Norteño, he and the group would release three studio albums: 2008's El Cid, 2009's 2009 and Sueño Guajiro. The band evolved from its signature Norteño style to a blend of Norteño and Banda. During his time serving with the band, Muñoz would become the band's lead vocalist and would learn to play the diatonic button accordion. Unfortunately, citing creative differences, he left the band.
In 2010, Eden created his own band called Calibre 50 but kept the Norteño-Banda style, which fans have come to love and adore. His roles included lead vocalist, songwriter, producer, and accordionist. Their work spanned several hit singles and studio albums, which helped them reach the No. 1 spot on the billboard and attain several awards, such as Grammy nominations and many Exito SACMs.
His work has led him to become one of the most influential artists in the genre, and you can find him in many collaborations with greats such as Diego Herrera, Carlos Rivera, Pepe Aguilar, Yuridia, Bronco, and so many more. He has also written many songs for regional Mexican acts, making him a truly remarkable individual.
He is now pursuing a solo career and has released his latest studio album, Consejos Gratis. To celebrate the fact, he is treating North American audiences to an incredible tour, and fans are going crazy with anticipation. You, of course, have to be part of all the action, so be sure to grab your tickets right here and now before it is too late.