Murat Theatre | Indianapolis, Indiana
Flamenco, salsa, and pop fusion outfit, Gipsy Kings, are taking over the Murat Theatre on Wednesday 26th October 2022! The Grammy-Award-winning powerhouse, led by bandleader and founder Nicolas Reyes, will deliver an exhilarating performance of their biggest hits and most-beloved tracks! Gipsy King's show at the Murat Theatre is part of the band's extensive fall tour, which kicks off on October 30 in California. The tour also features performances by special guests Nicolas Reyes and Mikaela Davis! If you love flamenco, this is your opportunity to witness the masters of the genre! So grab your tickets now before they're gone!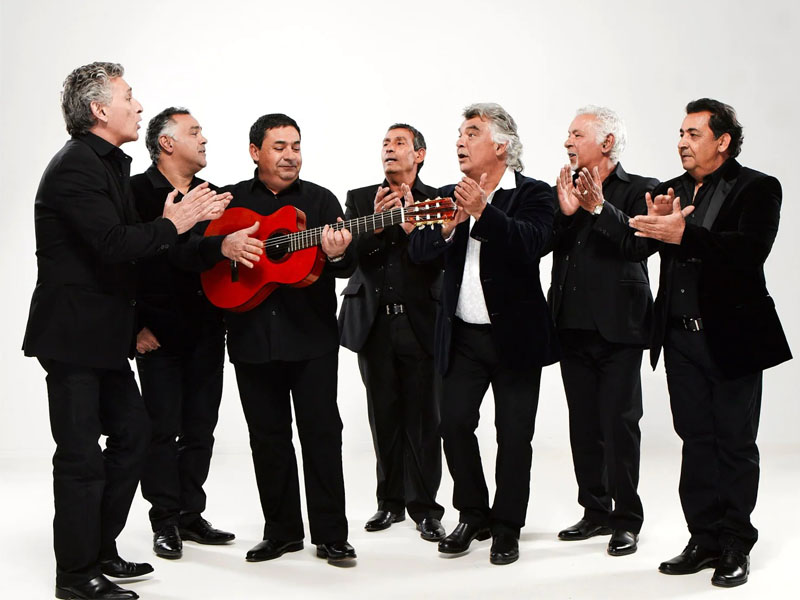 Gipsy Kings is known for their famous high-energy sets consisting of flamenco, salsa, rumba, and pop fusion. Hailing from the South of France and Spanish by descent, Gipsy Kings cater to a worldwide audience. The band has released thirteen studio albums and sold more than 20 million copies worldwide. With a career spanning more than three decades, Gipsy Kings has continuously dominated the World Music Charts. In 1982, the band released their debut Album, Allegria, peaking at number 17 on the French chart and earning gold status in France. Five years passed, and the band released their eponymous third album, serving as their breakthrough in Billboard's World Music Chart at number 6. The album also entered the charts in 7 countries, including the U.K. and U.S.
In 1991, Gipsy Kings' fifth studio album earned a Grammy nomination for Best World Music Album. Two years later, they were nominated again for the same category with their follow-up album, Love and Liberte. Although they didn't win the Grammy Award, the Love and Liberte won Pop Album of the Year at Latin Grammy Awards. In 1996 and 1997, Gipsy Kings earned two more Grammy nominations for Best World Music Album for their eighth and ninth efforts, Tierra Gitana and Compas. Gipsy Kings finally won The Grammy Awards' Best World Music Album category with their latest effort, Savor Flamenco.
Gipsy Kings prove that music transcends genres, territories, and language barriers. This is why you should grab this chance to see their phenomenal live performance at the Murat Theatre on Wednesday, 26th October 2022! Tickets are now available!