Murat Theatre at Old National Centre | Indianapolis, Indiana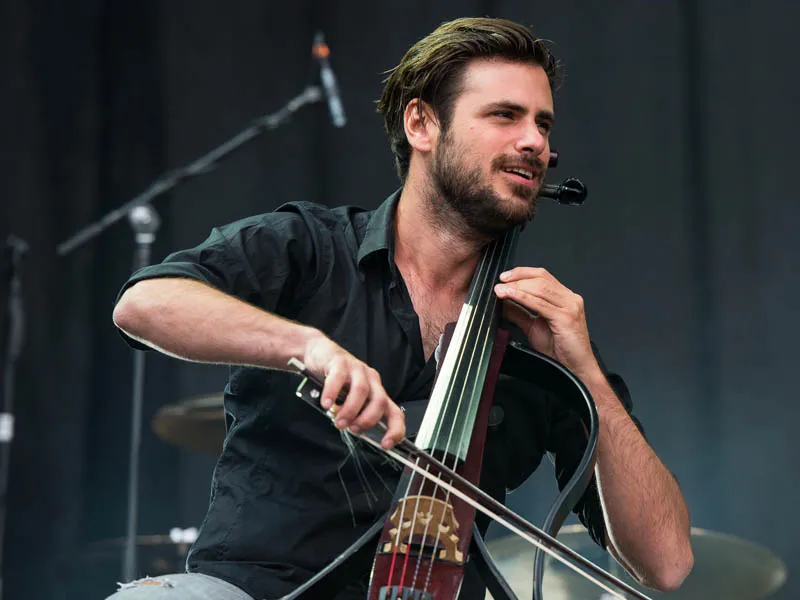 Celebrated cellist Hauser is the Rebel with a Cello! Are you ready for this thrilling soundscape? The illustrious performer embarks on a massive outing and delivers iconic classical and crossover staples! Watch out for fantastic renditions of contemporary hits, classical masterpieces, film scores, and more! If you've been a fan since his 2Cellos days or a new found fan now, you'll be glad to know that Hauser is set to conquer the U.S., and he's making numerous stops across major cities! Hauser is bringing his high-energy set to his coveted pitstop at the Murat Theatre! On Tuesday, 11th June 2024, fans can anticipate an expansive setlist that includes songs from iconic pop artists, rock bands, film scores, legendary composers, and more! If you love instrumental music, you'll surely enjoy Hauser's performance at the Murat Theatre! The world-renowned musician has been praised for his outstanding musical prowess, on-stage charisma, and ability to energize a crowd wherever he goes! So hurry and secure your tickets now and catch Hauser at the Murat Theatre on Tuesday, 11th June 2024!
Where else can you get the best of Hanz Zimmer, Andrew Lloyd Webber, Celine Dion, Ricky Martin, and Luis Fonsi in a single night? Croatia's classic crossover sensation, Stjepan Hauser, has curated an incredible setlist for his upcoming Rebel with a Cello trek. The 37-year-old cello master is slated to perform his renditions of several famous pop songs, film scores, and musical masterpieces. If you have a taste for instrumental music, you'll surely have an exhilarating evening seeing Hauser perform at the Murat Theatre on Tuesday, 11th June 2024! The show is guaranteed to be a hit, and you'll surely have the time of your life.
Rising to prominence as a member of 2Cellos, world-class cellist Stjepan Hauser has done impeccable work infusing contemporary hits with classical music. An accomplished solo performer since his early days, Hauser has released several solo efforts, including Christopher Bal''s First Concerto for Cello. Meanwhile, his YouTube channel has garnered over 800 million views. His cover of Michael Jackson's "Smooth Criminal" became a viral sensation online.
In 2011, Hauser partnered with Luka Sulic and created 2Cellos. They became a phenomenal hit thanks to their outstanding renditions of famous pop and rock favorites. In 2012, they appeared as special guests on the TV series Glee, where they performed "Smooth Criminal" with Grant Gustin and Naya Rivera. The song's recording entered the Billboard Hot 100 Digital Songs chart, peaking at number 10.
Hauser has toured across the world as part of 2Cellos and with Elton John. He has performed in over 40 countries across several continents. His work with Sulic has also produced some remarkable works, including their fourth album Score, a collection of film score covers performed with the London Symphony Orchestra. While 2Cellos is currently on break, fans can get a taste of Hauser's fantastic classical crossover staples at the Rebel with a Cello Tour. His stop at the Murat Theatre on Tuesday, 11th June 2024, is guaranteed to be an unforgettable musical trip.
Enjoy great music and take advantage of the Murat Theatre's excellent features and facilities when you catch Hauser lighting up the stage on Tuesday, 11th June 2024! Tickets are now available through the Get Tickets link!