Murat Theatre | Indianapolis, Indiana
Murat Theater will once again be the venue of one of Indianapolis Ballet's highly-anticipated productions: "The Nutcracker." The show will make the holidays special this December 16-18, as the esteemed Indianapolis Ballet brings life to the all-time favorite Christmas classic. Led by the artistry and direction of Victoria Lyra, this show will excite audiences of all ages, especially kids and kids at heart. If you are looking for an event to bring the kids into, this is the best way to spend a quality, wholesome viewing experience for the entire family. Tickets are now available, and you can reserve yours here. Click on the "Get Tickets" link to get a hold of the show's opening night on December 16. Book yours as early as today to get the best seats in the venue.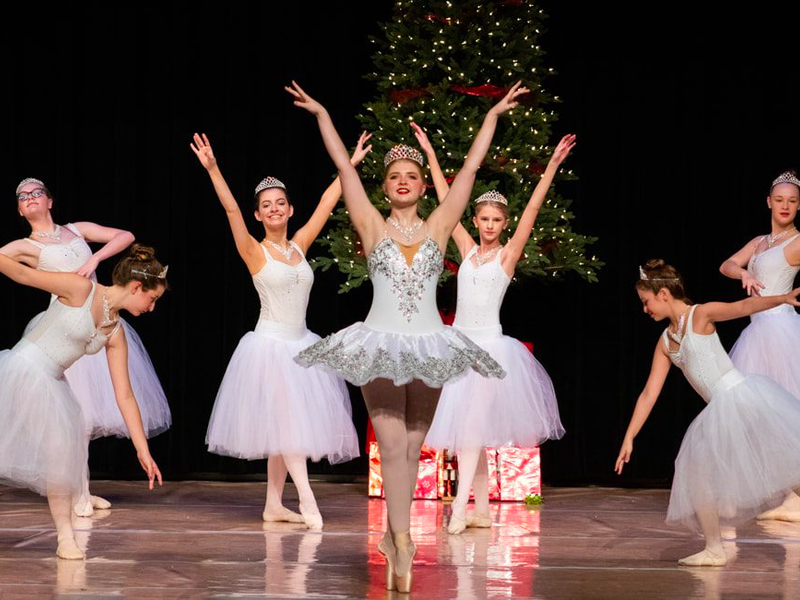 Indianapolis Ballet is the first professional ballet company in Indianapolis. It was launched in 2018, and its mission ever since is to exhibit "dynamic performances, visionary new works, extraordinary training, and by providing transformative community outreach programs to the widest possible audiences." Now in its fourth season, the company continues to thrive, showcasing classic and contemporary productions. The 2022-2023 season will include productions of "New Work," "Love Springs Eternal," " A Midsummer Night's Dream," and, of course, the all-time favorite "The Nutcracker."
The company's version of the Christmas ballet has been praised repeatedly for being visionary. Victoria Lyra heads as the artistic director and has created a production of the classic, which has become one of the most refined versions.
The story of "The Nutcracker" starts on Christmas Eve, during a family gathering. In the middle of the celebration, a visitor gives each child a lifelike doll as a gift. The children were disappointed when the dolls weren't given to them, especially Clara and Fritz. However, they were given a nutcracker that resembled a man instead, which Clara loved. Clara's night did not finish there because after her family had gone to bed, she secretly slipped back into the parlor to admire her priceless nutcracker. To her surprise, she witnessed a magical event that would make her Christmas a fun adventure.
The Indianapolis Ballet will present "The Nutcracker" at the Murat Theatre starting on December 16. Watch this raved production by reserving tickets now.