Murat Theatre | Indianapolis, Indiana
English drummer Jason Bonham is bringing his father's legacy back to the stage with Jason Bonham's Led Zeppelin Evening at Murat Theatre on Tuesday, November 29th, 2022. As the son of Led Zeppelin drummer John Bonham, Jason pays homage to his late father's legendary band through his Led Zeppelin Evening. Touring since 2011, Jason Bonham's Led Zeppelin Evening has brought the original band's hits and acclaimed catalog a new life on stage for generations to come. Having played around the world, Jason Bonham's shows are the ultimate chance to relive the renowned band's music. So, get ready to have a rockin' night at Jason Bonham's Led Zeppelin Evening by booking your tickets now!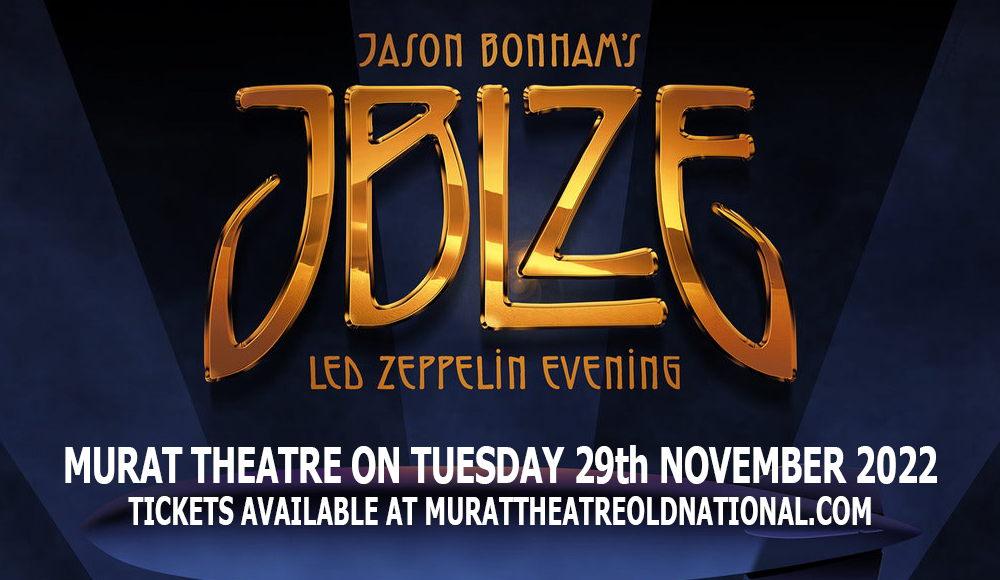 After the legendary drummer, John Bonham of Led Zeppelin passed away in 1980, his son, Jason Bonham, has been able to perform with the surviving members of the legendary band. He's performed in various acts and participated in Led Zeppelin reunions including a reunion concert in London's O2 arena in 2007 where his performance was said to be "flawless" by various critics. Playing the drums since age five, he's definitely the gifted son of the legendary drummer John Bonham.
Set to bring his father's legacy back to the stage, Jason Bonham's Led Zeppelin Evening is set to bring Led Zeppelin's legendary catalog back to the stage in an experience like no other. Beyond timeless hits coming to life in a sonic rock blessing in this live concert, Jason is also known for his spiels, jokes, and personal anecdotes about growing up with his father.
"Since 2010, JBLZE has celebrated the music of Led Zeppelin, giving fans a rare look into the legendary group's inner sanctum" said Forbes. "On stage during each JBLZE performance, Jason Bonham goes to great lengths to expose a new generation of Led Zeppelin fans to the legacy of his father."
You can expect the band's masterpieces to be performed in this legacy show might include timeless classics like "Stairway to Heaven", "The Ocean", "Kashmir", "Whole Lotta Love", and "Babe I'm Gonna Leave You".
Every Jason Bonham's Led Zeppelin Evening show doesn't simply feel like just another tribute act, fans and critics have praised the band for being a living piece of Led Zeppelin's legendary history for their astounding and flawless performances of the band's timeless classics.
So, don't miss out on this chance to catch your favorite Led Zeppelin hits and rock it all out with the crowd at Jason Bonham's Led Zeppelin Eveing by booking your tickets now!