Murat Theatre | Indianapolis, Indiana
Hollywood icon John Cusack is set to make his way to Murat Theatre in Indiana on the 7th of September, 2023. Join him for a screening of the classic 80s comedy romance SAY ANYTHING. John will have a live conversation and a Q&A with the audience shortly after the screening.
Since its release in 1989, Say Anything has become one of the most iconic movies in pop culture. With other artists and shows using the jukebox scene as a reference to Say Anything, people instantly know it's from John Cusack's apology scene.
John Cusack's role in Say Anything paved the way to his stardom. So come and join John Cusack for this rare and unique opportunity to catch the star live. He might even answer some of your questions. In an intimate setting, John will share stories about his career, answer audience questions, and give a BTS look at his role as Lloyd Dobler.
Click on "GET TICKETS" right now to save yourself a seat to rewatch the Hollywood classic, Say Anything, with none other than John Cusack himself.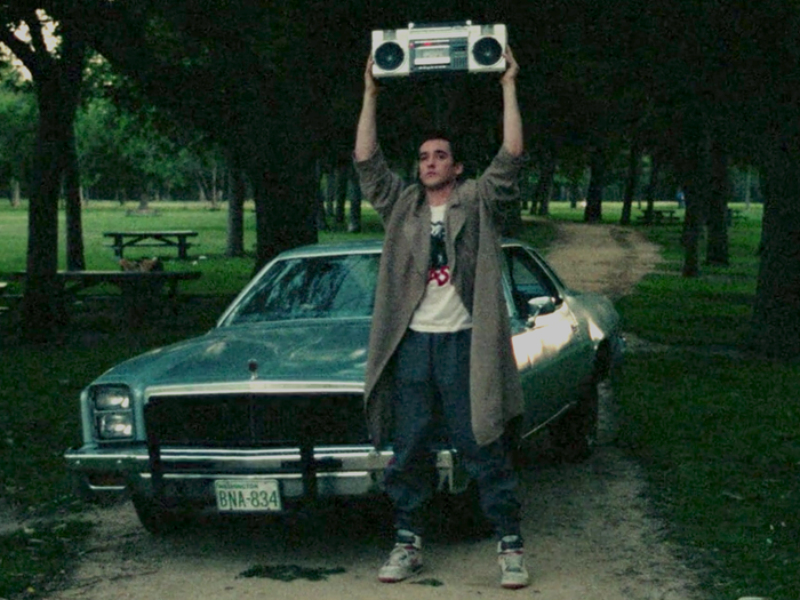 John Cusack was only 22 years old when he starred in the 80s classic romance movie, Say Anything. He says that prior to filming his role as Lloyd Dobler, he had already gotten over his fear of falling into the teenage romance cliché. However, the fear resurfaced when he was tasked to film the iconic boombox scene on the last day of the set. Luckily, director Cameron Crowe was able to convince him to do it.
Crowe states that "That scene is like Romeo under the trellis. But I have this feeling that when I watch it that it will have double the emotion – both with the story and the actor, whose own trepidation bleeds in." Almost four decades later, we can attest that the boombox scene is indeed successful and remains engraved in the hearts of everyone who has seen the film.
Say Anything is ranked by Entertainment Weekly as one of the greatest modern romance movies of all time and #11 in the list of Best High School Movies. It received positive reviews from movie critics and holds its record as one of the most-watched romance movies of all time.
Following the success of Say Anything, John Cusack proceeded to star in successful movie roles such as "High Fidelity," "Grosse Pointe Blank," and "Being John Malkovich," among others. And as of today, he has starred in over 70 movies (and that doesn't even include TV shows!).
It is safe to say that John Cusack is one of the most successful actors in the United States, and when you say his name, people instantly know who he is. Come join him at the screening of Say Anything, where he will share stories about his career and answer some questions from the audience. He will be making his way to Murat Theatre in Indianapolis on the 7th of September.
Buy tickets now and save yourself a seat in this rare experience to rewatch the classic romance between Lloyd Dobbler and Diane Court in Say Anything with the movie's star, John Cusack!