Murat Theatre | Indianapolis, Indiana
If you've been feeling 'blue and the year's coming to a close a little '2 soon, don't fret 'cause one of the hottest rising Asian-American artists, Keshi, is taking you on a trip to 'HELL & BACK' as he kickstarts the new year. Wrapping up his 2022 world tour 'HELL/HEAVEN' in support of his debut studio album, the man just announced a big new tour on a bigger and brighter year for Keshi. Get ready for a fiery experience in 'HELL & BACK' as the stage at Murat Theatre blazes to Keshi's biggest hits and crowd favorites on Wednesday, 22nd of March 2023. Book your tickets now!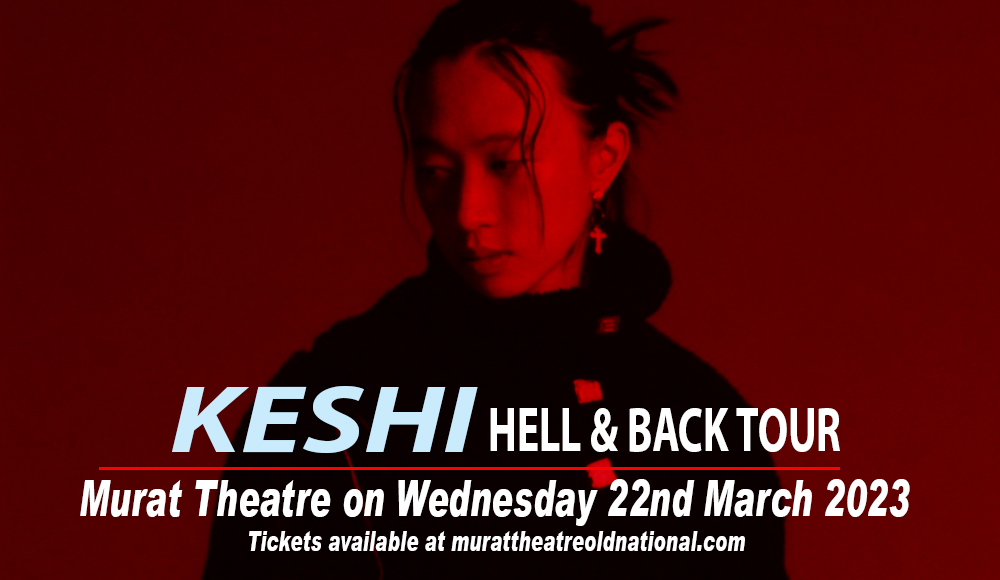 Hailing from Houston, Texas, Casey Luong, or the man we all know as Keshi, rose to the global stage for his ultra-chill, lo-fi beats, calming guitar, and bittersweet vocals to lyrical tales and alluring melodies that hit right home. Whilst pursuing a career in the medical field as a registered nurse, Keshi uploaded tracks to SoundCloud as he experimented with his sonic masterpieces. As he found his sound and edge with a distinct style matched with his dreamy vocals, he took the risk, quit his job, and flew to New York to sign with Island Records.
Upon the release of his first EPs, he gained millions of listeners for his dreamy vocals, lo-fi beats, and lyrical masterpieces that take listeners on a dreamy story sung by Keshi. His singles "like i need u", "2 soon", "drunk", "beside you", and many more have all won the hearts of fans across the globe.
A trio of blockbuster EPs later, the man finally dropped his highly anticipated debut full-length studio album "GABRIEL". The new record features his new singles "SOMEBODY", "TOUCH", and "GET IT". Taking the time to carefully curate and carefully craft the songs he wants to put out, the album is composed of music that stays true to Keshi's passion, the kind of music that he always wanted to put out since starting his sonic moniker as keshi.
"I wanted to diversify my range of music I make and put out, and bring it back to what I wanted Keshi to be when I first started," he shared. "I feel like I'm really nailing it and that people will enjoy it."
Described by MTV as "a raw and revealing portrait of the man behind the artist.", "GABRIEL" is a masterpiece that earned the praise from fans and critics for its signature-keshi sung blessings, and hints of new flavors it brings to the table. The song "SOMEBODY" is said to be "one of the more sweeter tracks" off of the new record.
Talking about the album's name and the theme behind it, "It essentially [goes] back to this thought about family and where my life is going right now," shared keshi. "I think it's just a reflection of how incredibly personal the whole record is to me." he added in an interview with NPR.
With "GABRIEL" out and sending blessings to listeners around the globe, keshi's gearing up to send his fans to 'HELL & BACK' as he kickstarts 2023 strong with a new world tour. Don't miss out by booking your tickets now!