Murat Theatre | Indianapolis, Indiana
EVENT RESCHEDULED TO FRIDAY 18TH NOVEMBER 2022. Originally Friday 13th May 2072. All original tickets are still valid!
Hail yourself! Last Podcast On The Left, the Mamma Mia! Here We Go Again Tour at Murat Theatre on Friday 13th May 2022. The spookiest day of the week, on the spookiest day of the month, better hope you don't have any friends called Jason, but, if you do, buy them some tickets to the Last Podcast on the Left! Come and enjoy the sights and sounds of your hosts Ben Kissel, Marcus Parks and Henry Zebrowski slowly descending into madness over the course of an evening as they satisfy the bloodlust and surreal cravings of the audience (Que evil laughter).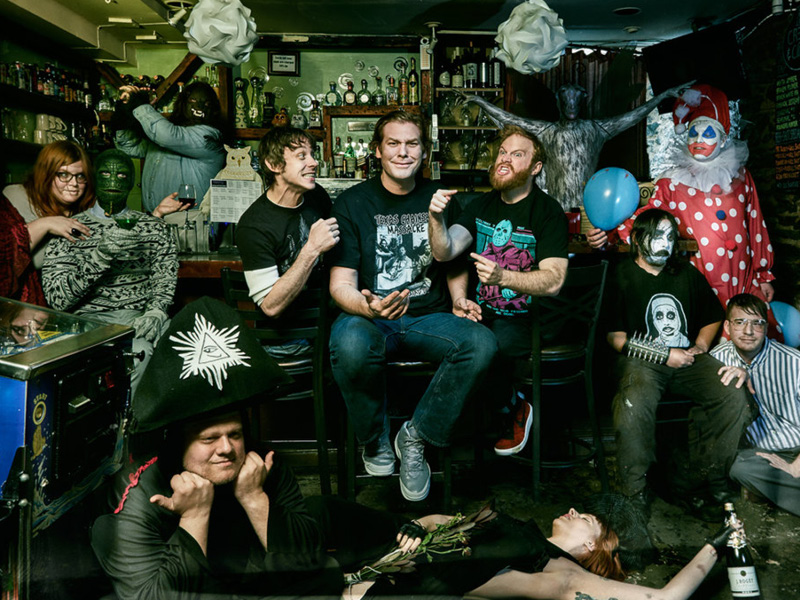 Now that the podcast has truly gotten huge, it now has a live touring show doing multiple spots around the country, which keeps the guys aware and on the lookout for new strange and unusual encounters on the road. The Last Podcast on the Left live show is guaranteed to satisfy the bloodlust of listeners, and in this case, a live audience, think you can survive a night of the Last Podcast On The Left, I'd not take that bet… Dare you, dear listeners, to come down and take part in the real? Join them in laughing at the darker side of humanity, and see if it laughs back, stare into the black depths of your darkened souls, and see if it blinks…
The last podcast on the left live show is individually tailored for each venue, often looking at local legends, discovering your homegrown monsters, be they real killers or imagined. The show covers all the horrors our world has to offer, from demons and slashers to cults and serial killers, Alien abductions and haunted homes, your hosts, holding your damp, clammy hands through this labyrinth of scares are;
Comedian and podcast host, Ben Kissel, the realist, skeptic, and wielder of the "Nerd Alert". Ben calmly keeps the boys on solid ground, even when the subject leaves the realm of earthly knowledge.
Producer and researcher, Marcus Parks, the demented academic and gleeful observer of all things ghoulish. Marcus pores over the disturbing data and horrifying accounts of true crime and creepy cryptids.
And finally, comedian and actor, Henry Zebrowski, the conspiracy theorist and collector of alter-egos. Henry happily descends into madness and inhabits the minds of neurotic axe murderers and baffling ufologists.