Murat Theatre | Indianapolis, Indiana
If you're looking for exemplary music that enriches your senses, mark your calendar this fall for one of the season's most-anticipated new age music events! Acclaimed singer-songwriter and multi-instrumentalist Loreena McKennit will embark on a much-awaited tour, covering over 20 cities in the U.S. and Canada. The Manitoba-born performer has become one of North America's most established folk music artists and is set to deliver her iconic hits on this upcoming trek! Since releasing her debut single, "The Lady of Shallot," in 1991, McKennit has released then critically acclaimed studio albums! Her upcoming tour includes a stop in Indianapolis, where she will light up the Murat Theater on Friday, 3rd November 2023! If you love ethereal Celtic music, this is your chance to see one of the most esteemed purveyors of the genre! Score tickets now by clicking on the Get Tickets link!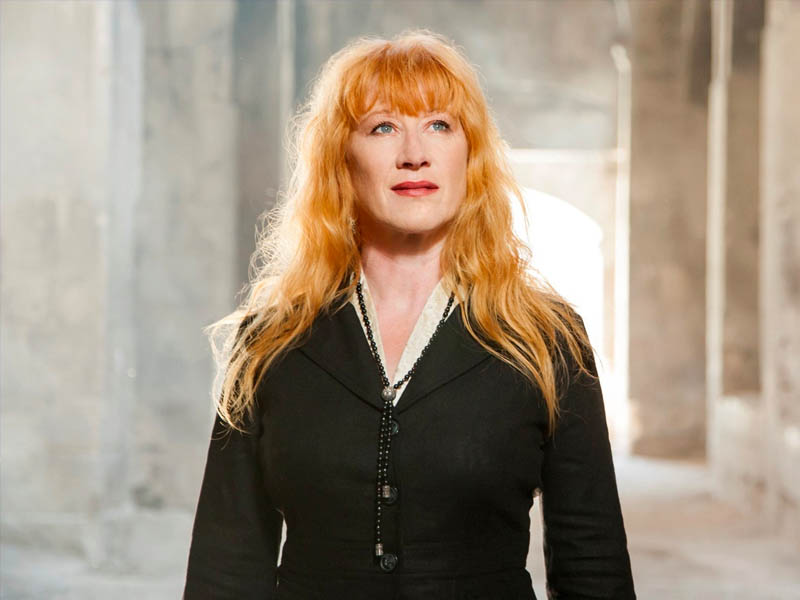 Loreena McKennit had always loved music, even at a young age. Born in Manitoba, Canada, McKennit, who is of Irish and Scottish descent, was heavily influenced by the local Mennonite community. Thus, her music focuses heavily on folk and Celtic. She learned to play the harp and began performing music in various places, including St. Lawrence Market. She saved money collected from busking activities to pay for her debut album, Elemental, which was released in 1985.
In 1990, McKennit was hired by the Nation Film Board of Canada to provide music for the documentary The Burning Times. She would later re-record the documentary's main theme, "Tango to Evora," for her album, The Visit. The 1991 effort became her breakthrough album, which peaked at number 28 on the Canadian chart. The Visit would eventually sell over 500,000 copies in the U.S., earning a gold certification. In her home country, the album earned four-time platinum status. By 1993, McKennit embarked on a European tour, supporting the iconic singer-songwriter Mike Oldfield.
McKennit is a talented soprano who performs harp, accordion, and piano. She has often been compared to Enya, but her music, although ethereal like Enya's, is embedded in traditional and classical roots. In 1994, he released her gift album, The Mask and Mirror. The album soared to number 4 on the Canadian chart and topped the Billboard World Albums chart. According to reports, the album was heavily influenced by McKennit's travels in Spain and Morroco. The album later sold over 700,000 copies in the U.S., earning her a second gold certification.
In 1997, McKennit dropped her follow-up album, The Book of Secrets. The effort, which features hits "The Mummer's Dance" and The Highwayman," became her best-selling album in the U.S. after selling over two million copies. The album notably topped Billboard's World Albums chart and peaked at number 17 on the Billboard 200. The Book of Secrets also became a phenomenal international hit, selling over four million copies worldwide.
Grab tickets now to see Lorren McKennit light up the Murat Theatre on Friday, 3rd November 2023!