Murat Theatre at Old National Centre | Indianapolis, Indiana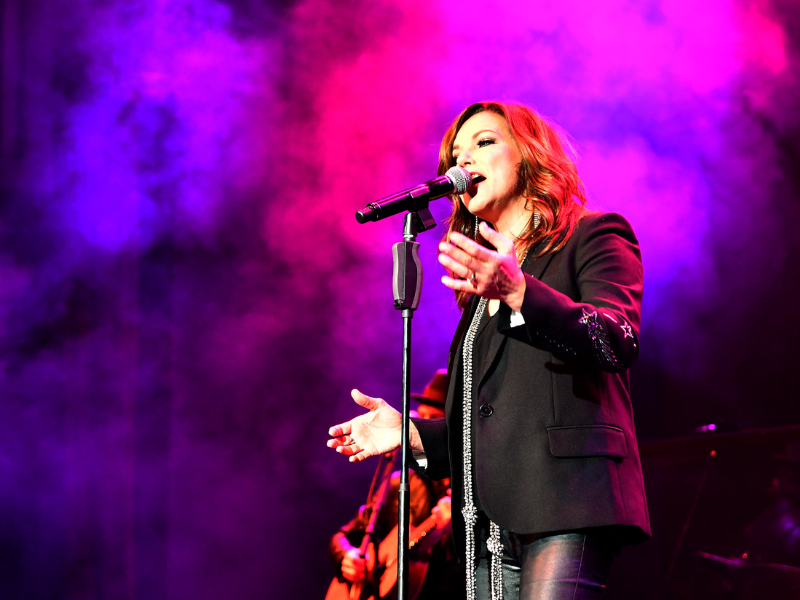 Multi-Grammy nominee Martina McBride is bringing her tour to Indianapolis! On December 7th this year, the songstress is scheduled to perform at Old National Centre's Murat Theatre as part of her much-awaited "Joy of Christmas Tour." You may be familiar with McBride's chart-toppers such as "Independence Day," "This One's for the Girls," "Wild Angels," and much more, but this time around, the country artist will be granting crowds their favorite winter tunes from her albums "White Christmas" and "It's the Holiday Season." Country music enthusiasts, get into the holiday spirit and start making your way to the gorgeous event space of the Murat Theatre to see the three-time ACM Top Female Vocalist of the Year! With the venue's high-tech sound and lighting systems as well as a full production team, this concert will no doubt be the highlight of everyone's vacation. Hands down, there's no star brighter on your tree than this country star! Purchase your passes now!
Christmas definitely came early this year! Martina McBride will bring her "Joy of Christmas" Tour to the Murat Theatre on Thursday, December 7th. For this trek, audiences can expect to hear familiar titles from two of her most popular holiday albums - White Christmas and It's the Holiday Season.
Dubbed "The Celine Dion of Country Music," Martina McBride is a successful American country artist known for selling over twenty-three million albums to date, including six #1 hits. Notably, she possesses a versatile soprano range that brings a unique country touch to genres like soul, R&B, and classic country.
"Determinedly positive and life-affirming, the longtime country singer is at her best as a storyteller. Relatively static on the stage, she lets her voice do the moving for her. This is particularly effective in detail-filled songs, which lets her edge away from earnestness, or in her vibrant, thoughtful takes on old-school country songs," The Columbus Dispatch shares.
Throughout her career, she has been awarded more than fifteen major music awards, four Female Vocalist of the Year from the Country Music Association, and three Academy of Country Music for Top Female Vocalist. Recently, she received the Cliffie Stone Icon Award at the ACM Honors event for her influence and significant contributions to the area of country music.
In her free time, she focuses on managing charitable causes through her "Team Music Is Love" charity program. For her continuous philanthropic efforts in past years, Martina was honored with the prestigious Harry Chapin Memorial Humanitarian Award and the Covenant House Beacon of Hope Award.
When asked about what's in store ahead, McBride mentioned in an interview with People how she is putting more thought into producing a personal album. "I've always done songs that talk about life and tell stories and really maybe help other people and tell their stories, but maybe it's time for me to do an album that's more personal," she shares.
The Murat Theatre is the theater portion of the Old National Centre building complex located in Indianapolis. Currently, it is the oldest and widest extant stage house in the state, holding an impressive and spacious 2,675-seating capacity that is ready to welcome Martina McBride's fans all over the nation! Purchase those tickets now for a warm and meaningful Christmas performance.