Murat Theatre | Indianapolis, Indiana
Comedian Matt Rife is hitting the road for an incredibly funny tour of epic proportions. The Tik Tok star made the announcement on his YouTube channel with the aid of Aston Kutcher in a hilarious video, which you must check out below. This all comes as part of his "PROBLEMMATTIC WORLD TOUR" that'll see the man stop at major destinations around the world. This part of the trek will be Stateside and will make its way to the Murat Theatre on Sunday, October 15, 2023, and fans can expect one helluva fantastic event. Known for his impeccable timing, ridiculously fast wit, and jokes that will leave you rolling over with laughter, this is going to be one of those super fun shows that will stay in your memory for a lifetime. It's going to be huge, and everyone will want to be there; you, of course, need to as well, so grab your tickets while you still can. "Clicking the "GET TICKETS" button will start the very simple process, so what are you waiting for?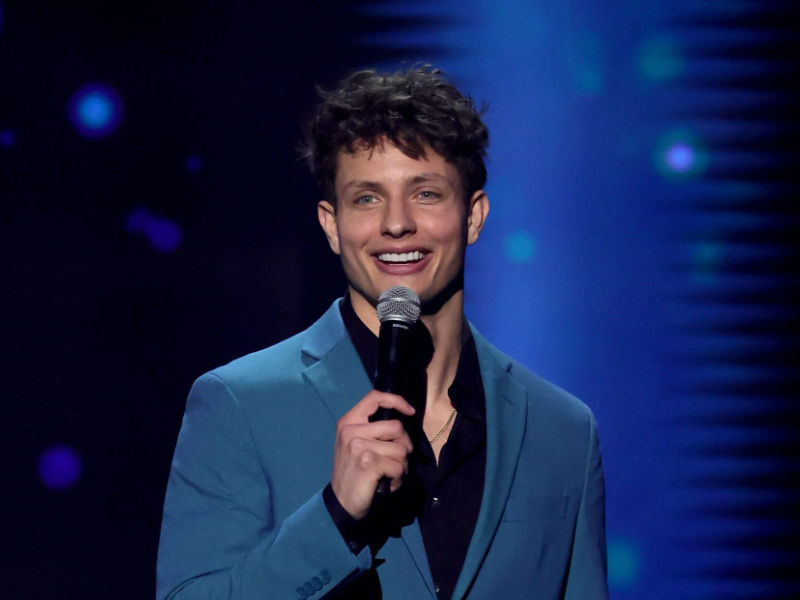 There is one stand-up comedian name on everyone's lips, and he is Matt Rife. He is absolutely dominating the game, and with a brand new tour, you must be living under a rock if you haven't heard about it yet. But just in case you haven't, here is the lowdown on the up-and-coming superstar of comedy.
Born on September 10, 1995, in North Lewisburg, Ohio, he has become best known for his absolutely brilliant work for his specials, "Only Fans" (2021) and Matthew Steven Rife (2023), both of which he produced himself, and of course, his superb appearance on the competition series for comedians, "Bring the Funny."
He first started comedy at the age of 15 and has been honing his craft ever since, to the point where he has performed with some of the biggest names in comedy, including Finesse Mitchell, Dane Cook, Mike Epps, Erik Griffin, Deray Davis, and so many more.
His social media presence is ridiculously big, with over 14 million followers on video sharing platform Tik Tok, and he has been appearing in movies and TV shows for over a decade, which include Nick Cannon's improv game show, "Wild N' Out," where he became the youngest cast member of the show, "Fresh Off the Boat," and "Brooklyn Nine Nine," just to name a few.
People are absolutely loving him, and he is doing big things in the industry like he was born for it. Take, for example, his recent selling out shows across the nation for his comedy, from Hawaii to New York.
His new tour promises to be spectacular, but that shouldn't come as a surprise considering what a big impact he has already made on the industry. As mentioned, his tour is already sold out, and everyone wants to be there, from seasoned comedy buffs to people brand new to the scene, so expect them to be very hard to come by. Luckily, we've got your back; you can grab yours right here and now, but you need to act quickly so you can secure your spot for what will be one of the best comedy shows of the season.