Murat Theatre | Indianapolis, Indiana
A magical, fun Friday night awaits you this September 22 at the Murat Theatre as the incredible Michael Carbonaro takes center stage for a show you won't forget. Laugh along with the magic of the renowned magician and star of "The Carbonaro Effect" on this night that will leave you spellbound. Carbonaro's mind-boggling tricks and illusions are sure to delight all magic lovers. Get your tickets today and prepare to witness mind-blowing acts, from mind-reading to impossible transformations to jaw-dropping illusions on stage. You might want to invite your friends who love magic equally because you would surely like to share the all-new magic tricks that Michael Carbonaro has under his sleeves. Come for the magic, stay for the laughs, and get ready to be transported into a realm of enchantment and mystery. Hit the "Get Tickets" link to reserve your tickets today.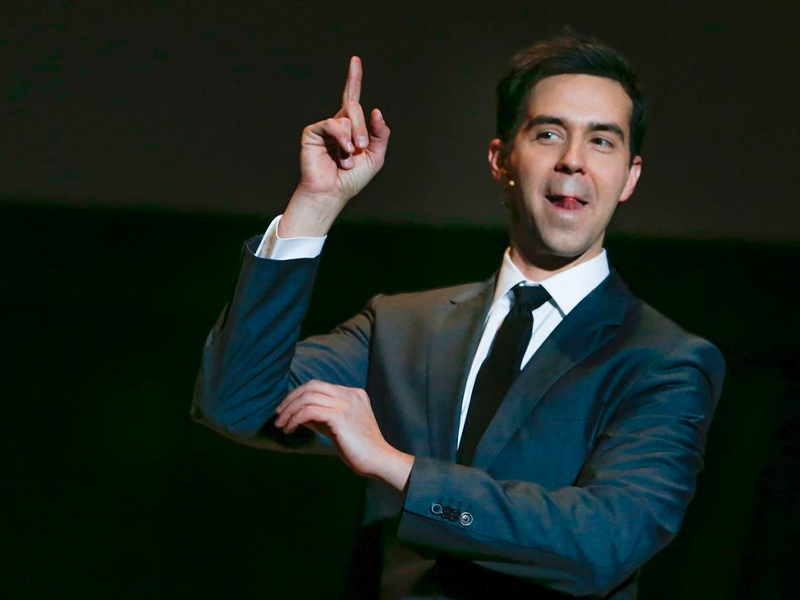 Michael Carbonaro is an American actor, magician, and improv artist featured in multiple films and performed incredible feats of magic that made their way to mainstream media. Michael Carbonara's involvement in tv series and films enabled him to win the "Best Actor in a Feature Film" award for his work on the 2006 comedy "Another Gay Movie." His magic career also put him in the spotlight for new fans with his performance on "Magic Clerk" segments on the Tonight Show. This portion of the series lasted for 11 years, which was very well received and was given its own life in 2014 as the "Carbonaro Effect."
Carbonaro was born and raised in Oakdale, New York, and learned to love magic as means of supporting his education. It gradually became his career, and he became a professional magician while graduating with a Bachelor's degree in drama from the Tisch School of Arts in New York. His role as Andy Wilson in "Another Gay Movie" put him on the roster as one of the sought-after upcoming male actors in the industry. He acted in several films with titular roles and, in 2007, landed a role as Jeff Trapido in "Law and Order: Special Victims Unit" in the episode Philadelphia. As his acting career progressed, so did his magic performances widened their scope. Carbonaro was able to hit the jackpot with the breakout series of hit magical appearances on "The Tonight Show with Jay Leno." He became America's favorite trickster as 2014's "Carbonaro Effect" became advent to his brand new show "Michael Carbonaro Live In Vegas" to the Penn & Teller Theater at Rio Las Vegas this 2023. Penn and Teller are one of the long-running, critically-acclaimed duo in the magic industry and is now famous for showcasing professional magicians from all over the world.
It's time to be mind-blown as Michael Carbonaro brings his special set of skills on stage to wow hundreds of people with an intricate balance of trickery, artistry, and a little bit of comedy. His 2023 tour will be a triumphant return to live performances for audiences of all ages. "Carbonaro: Lies On Stage" will drop by at Murat Theatre on the 22nd of September for a concoction of unbelievable magic and hysterical offbeat shenanigans. Get your tickets now!