Murat Theatre at Old National Centre | Indianapolis, Indiana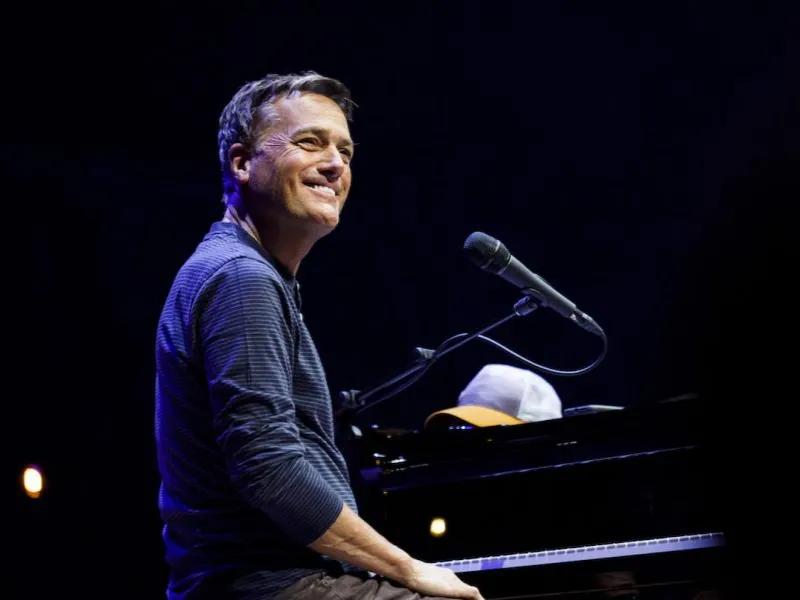 Express your devotion in jubilant songs with Michael W. Smith LIVE on Friday, March 1st, at the brilliantly staged Murat Theatre! Starting in South Carolina, the multi-awarded singer's "Forever Tour" will travel west of the US for a series of 22 concerts this 2024. Come and experience the good Lord's love and grace through Michael W. Smith's mesmerizing melodies and words of wisdom! The Contemporary Christian Music icon is widely regarded as a "cornerstone" of the genre, paving the path for future followers with classics such as the Billboard Hot 100 hit "Place in This World" and no. 1 singles "Great Is the Lord" and "I Will Be Here for You." The artist has produced fourteen Gold and five Platinum albums, with two claiming a GRAMMY Award for Best Pop/Contemporary Gospel Album. He has also received 45 Dove Awards and a 2008 induction into the Gospel Music Hall of Fame. Reserve your seats now and worship with Michael W. Smith LIVE!
Encounter the worship. Experience the hits. Michael W. Smith Live in Concert welcomes everyone to sing, hand in hand, glorious praise to our Almighty! The three-time GRAMMY Award-winning contemporary Christian musician will seek out over twenty venues across the United States on board his 2024 "Forever Tour." The engagement will kick off in South Carolina and head westwards, with a March 1st performance at the Murat Theatre in Indiana.
"Wonderfully anointed! MWS and his team are simply a gift to us! The music is simply heartfelt, transitioning one from this world of care and burden and work to a moment of release into a myriad of soulful bliss and worship. I am certain his music will be played in heaven!"
An unmistakable crooner with a heart of gold, Michael W. Smith leads the faith through his impeccable musicality and soul-piercing lyricism. He is one of the few Christian artists to have entered the mainstream zeitgeist, rendering some of the most beautiful songs to have echoed across stadiums and chapels alike—most notable is his Billboard Hot 100 Top 6 hit "Place in This World."
Honored with a Lifetime Achievement "Golden Note" Award by the ASCAP, Smith is recognized as a "cornerstone of Christian music" for his extensive songwriting career. He recorded over thirty no. 1 singles, such as the classic worship song "Great Is the Lord," the Billboard Adult Contemporary hit "I Will Be Here for You," and a Christian Airplay-topping cover of Sinach's "Way Maker." He has also compiled fourteen Gold-certified albums plus five platinum ones, including Billboard Top Christian Albums Go West Young Man, Change Your World, and I'll Lead You Home.
Michael W. Smith is the recipient of three GRAMMY Awards—one for Best Gospel Performance and two for Best Pop/Contemporary Gospel Album. He also has an American Music Award for Favorite New Adult Contemporary Artist and an unimaginable 45 Dove Awards, which features multiple Songwriter and Artist of the Year accolades.
Prepare for a transcendental musical experience this March 1st as Michael W. Smith visits the Murat Theatre for a Friday night concert of faith and devotion! Located in Indiana's Old National Centre, the indoor venue presents an exquisite stage with a vaudevillian finish, not to mention comfortable seats, immaculate lighting, and finely tuned acoustics. Book your tickets now and see Michael W. Smith LIVE!