Murat Theatre at Old National Centre | Indianapolis, Indiana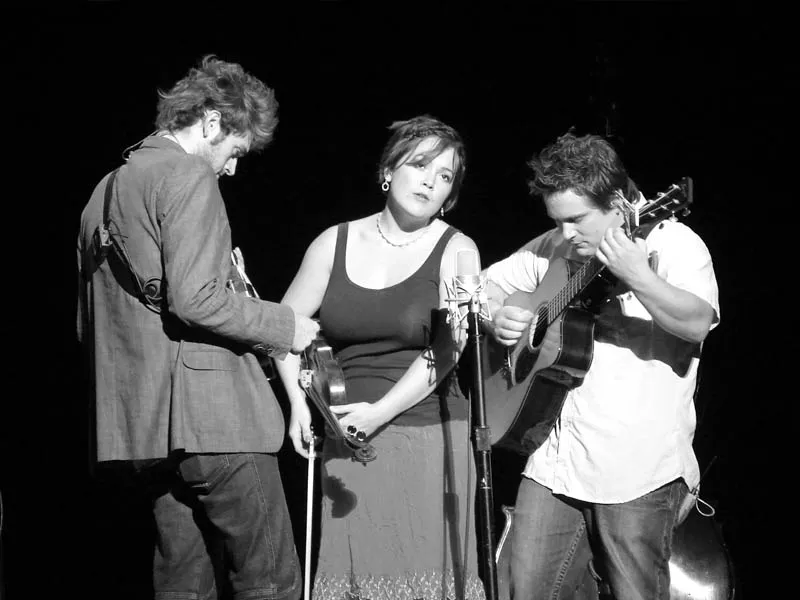 This fantastic trio is out to conquer the nation with their 2024 outing! Are you for the most exhilarating bluegrass gig of the season? Progressive folk and bluegrass powerhouse Nickelcreek delivers a plethora of dates for their spring trek, totaling 28 stops across major cities! Saturday, 10th February 2024, the band is slated to make a stop in Indianapolis, where they are set to perform a high-energy set at the iconic Murat Theatre! If you have a taste their band of music, you should check out their coveted show at the Murat Theatre! The trio, featuring Chris Thile and Sara, and Sean Watkins, has been delivering their outstanding brand of bluegrass music since 1993! This 2024, the band is anticipated to perform their career-spanning hits, including songs from their latest album, Celebrants! For their show at the Murat Theatre, fans can look forward to a plethora of fan favorites, including "Destination," "When You Come Back Down," "Smoothie Song," and many more! Catch the Grammy-Award-winning trio Nickel Creek at the Murat Theatre by scoring your tickets now!
This 2024, Nickel Creek is set to perform a brand new setlist comprising songs from their latest album, Celebrants. Released in 2023, the effort features progressive acoustic tendencies demonstrating the band's bluegrass and folk influence. The record is composed of 18 fantastic songs, including the title track, "Strangers," "Holding Pattern," and "Where The Long Line Leads." Upon its release last spring, the album topped Billboard's Bluegrass chart and peaked at number 7 on the Folk Albums chart.
Celebrants follow a series of outstanding releases from Nickel Creek, including A Dotted Line, Why Should the Fire Die?, and the Grammy Award-winning album This Side. The 2002 album, This Side became the band's highest charting effort to date, topping two Billboard charts, peaking at number 2 on the Top Country Albums and number 18 on the Billboard 200. The album sold over 500,000 copies, earning the band a gold certification in the process.
Fans coming to see Nickel Creek this 2024 can look forward to great performances as the band introduces new songs from their latest album, as well as songs from their earlier releases. Nickel Creek is known for their high-energy sets, powerful stage presence, and excellent musicianship. The trio performs a unique blend of folk, bluegrass, and progressive music - all of which have garnered a loyal following.
On Saturday, 10th February 2024, Nickel Creek will rock out at Indianopolis' iconic entertainment destination, Murat Theatre. The venue, located at the Old National Centre, is the archetype of modern architecture with Arabic influences. Built in 1909, the Murat Theatre features a 2,500-capacity seating with state-of-the-art stage, light, and sound system. The venue is also praised for its terrific acoustics, excellent facilities, and great customer service.
If you're going to catch a great show in Indianapolis, you better make sure it's at the Murat Theatre! Hurry and see the progressive bluegrass powerhouse, Nickel Creek! This Grammy-Award-winning band is guaranteed not to disappoint with their incredible hits and fan favorites! Tickets to their show on Saturday, 10th February 2024, are now available through the Get Tickets link! Hurry and buy yours now! We promise you won't regret it!