Murat Theatre | Indianapolis, Indiana
Welcome to Adventure Bay, where townsfolk are kept safe, thanks to the Paw Patrol! But wait, the once peaceful town is in trouble! In that case, it is time to yelp for help! On Sunday, 2nd April 2023, the Paw Patrol will save the day as the ensuing chaos caused by Robo dog clones take over the Murat Theatre! This incredible adventure, Heroes Unite, will feature all your favorites, including Ryder, Chase, Skye, Marshall, Rubble, Zuma, Rocky, and Everest! The Paw Patrol team is here and ready to entertain you and your family! So hurry and grab your tickets now to see Paw Patrol save the day at the Murat Theatre!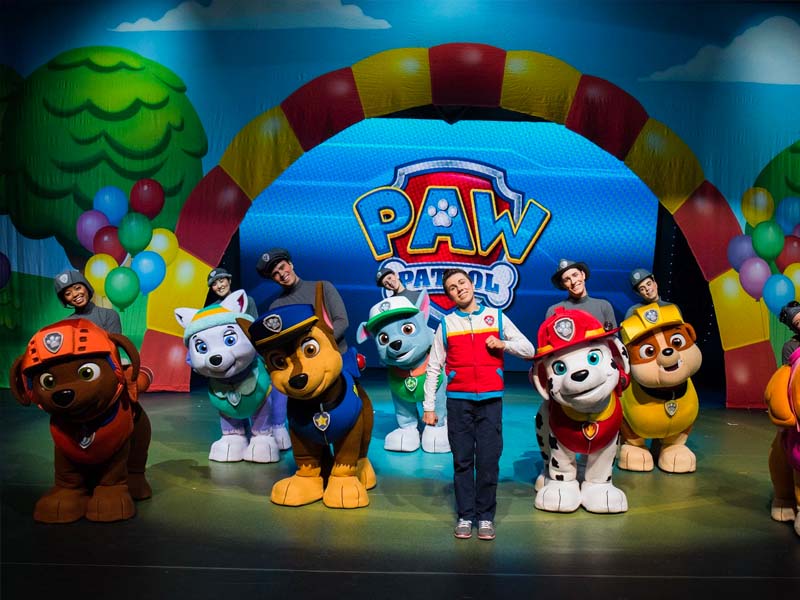 The mischievous Mayor Humdinger is at it again! He dog-napped Robo Dog and cloned him! There was more trouble than unexpected when the clone machine went out of control and made hundreds of Robo dog clones! What should the townsfolk do? Well, they can always call the Paw Patrol to save the day! Paw Patrol Live at the Murat Theatre will feature an all new-story titled Heroes Unite! The pawsome tale will feature all your favorite characters, including all the pups, plus several surprises! Will Paw Patrol save the day from the chaotic clones? Find out when you buy tickets to Paw Patrol Live – Heroes Unite!
Paw Patrol Live is the stage adaptation of the popular animated series of the same name. The show comprises a young kid name Ryder as he leads a team of rescue pups. Chase is a police dog who's in charge of search and rescue. Marshall is a firefighter dog ready to put out any fires with his trusty firetruck. Rubble's ever-reliable bulldozer is always prepared to help move large, heavy things like rock, lamposts, etc.
Meanwhile, Skye's job is similar to Chase's, but she rides the helicopter. So she saves people and animals stuck somewhere high, like a mountain, a bridge, or a building. For a more challenging terrain like snow or the water, Zuma and Everest are here to help save the citizens no matter where they are. Lastly, when things get ruff and gadgets get broken, Rocky is an expert in fixing things.
Paw Patrol, created by Keith Chapman, has entertained children of all ages since 2013. The show can be watched on Nickelodeon or streaming platforms. Since its debut in the U.S., the show has expanded to video games, films, books, and toys. This 2023, the stage adaptation of Paw Patrol is set to bring you and your family on an unforgettable adventure! Score your tickets now to experience Paw Patrol Live at the Murat Theatre!