Murat Theatre at Old National Centre | Indianapolis, Indiana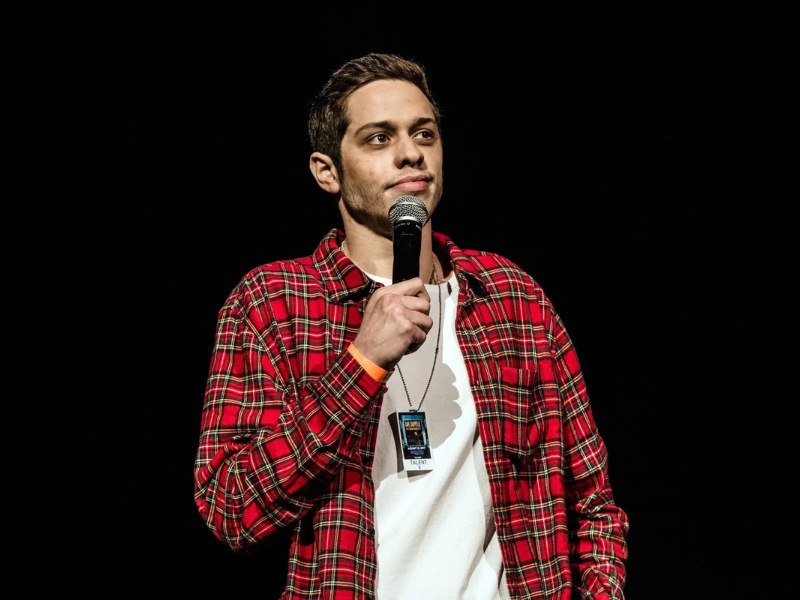 The comedian Pete Davidson is having an uber-eventful 2023. He's been working on project after project, including a Peacock series based on his life (an exaggerated version though). And now, he announced that he's headed on his own solo tour. The tour is bringing him to a few cities across the US... and can you guess where he's headed? Yup, Indianapolis! Where are all his fans in the area? This is your chance to catch the comedian live! We sure hope ya'll are excited!
Pete Davidson is bringing his standup comedy show to the Murat Theatre on Wednesday, the 18th of October, 2023. Have one of the best nights as he puts on his best show on stage and gives everyone enough laughs to last a lifetime! This is the sunshine everyone needs right now, so don't miss out.
You can secure your tickets to Pete Davidson's comedy show in Indianapolis right here. Click 'GET TICKETS' to purchase your tickets. Be quick because tickets are almost sold out!
Pete Davidson kicked off his career in the early 2010s with guest appearances on shows like Brooklyn Nine-Nine, Friends of the People, Guy Code, and Wild 'n Out. He also ventured into stand-up with comedy specials like "Pete Davidson: SMD" (2016) and "Pete Davidson: Alive from New York" (2020).
In 2023, Davidson delved into high-profile action franchises, taking on roles like Phlektik in "Guardians of the Galaxy Vol. 3," Bowie in "Fast X," and lending his voice to Mirage in "Transformers: Rise of the Beasts." Additionally, he's headlining the Peacock original series "Bupkis," which offers a fictionalized take on Pete Davidson's life. The show premiered on May 4, 2023. He co-starred alongside Edie Falco and Joe Pesci. Some other guest stars include Machine Gun Kelly, Steve Buscemi, Charlamagne Tha God, Al Gore and John Mulaney, among others.
More recently, Pete Davidson has been going on project after project, from hosting to live shows to acting for movies. More recently, he guest starred at The Tonight Show with Jimmy Fallonn to promote his hosting duties in the 49th season premiere of SNL. At the show, he revealed some pretty weird things… He said, "I started collecting VHSes that were sealed in the box like three years ago, 'cause I was really high one night," Davidson said. "Listen to this, guys: In 2026, it'll be 20 years since the last VHS was made, right? So 20 years goes by—that's enough time for people to be like, 'Oh, that was cool, remember?' Like vinyl? So I bought all the sealed ones that exist—like, three to five thousand tapes." Well, now we know why the VHS shortage started!
After going on a series of standup comedy shows with ohn Mulaney and Jon Stewart, Pete Davidson is ready to go solo. He's going on the Pete Davidson and Friends Tour, and you can't miss it!
The tour is taking him to Indianapolis, Indiana. If you're a fan from the area, we know you're uber excited about this show. So, go ahead and grab your tickets right now because they're almost sold out!