Murat Theatre | Indianapolis, Indiana
Join Professor Brian Cox in Horizons, A 21st Century Space Odyssey at the Murat Theatre on Sunday, May 8th, 2022 with Robin Ince as The Comedian. Grab your tickets now for a dazzling cinematic journey, of how we came to be and what we can become, a universe filled with far-away galaxies, alien worlds, supermassive black holes and a time before the Big Bang. Professor Cox will explain, what is the nature of space and time? Why does the Universe exist? How did life begin, how rare might it be, and what is the significance of life in the Cosmos?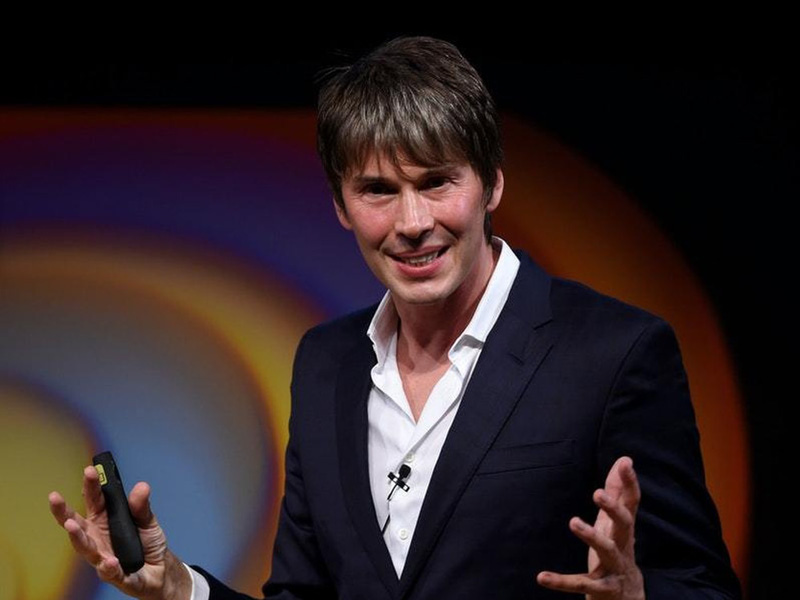 The deepest of questions will be explored using the latest advances in our understanding of quantum theory, black holes, biology, planetary science, astronomy and cosmology. Horizons is a celebration of our civilization, of our music, art, philosophy and science; an optimistic vision of our future if we continue to explore Nature with humility and to value ourselves and our fellow human beings. Brian will once again be joined by co-host of The Infinite Monkey Cage and award-winning comedian Robin Ince, perhaps the only collection of sentient atoms in the observable Universe capable of overseeing a Q&A with an audience of 10,000 people whilst wearing an old cardigan.
Brian Edward Cox is an English physicist and former musician who serves as professor of particle physics in the School of Physics and Astronomy at the University of Manchester. He worked on the ATLAS experiment at the Large Hadron Collider at CERN. In 2002, he was elected an International Fellow of The Explorers Club and in 2006 he received the British Association's Lord Kelvin Award, from 2006 to 2013 he held a Royal Society University Research Fellowship and a Particle Physics and Astronomy Research Council advanced research fellowship, and in 2010 won the Institute of Physics Kelvin Medal and Prize for his work in communicating the appeal and excitement of physics to the public. He was appointed Officer of the Order of the British Empire (OBE) in the 2010 Birthday Honours for services to science, He was elected a Fellow of the Royal Society (FRS) in 2016, and Commander of the Order of the British Empire (CBE) in the 2020 Birthday Honours for services to the promotion of science.