Murat Theatre | Indianapolis, Indiana
Maynard James' long-time project, Puscifer, is embarking on a much-anticipated outing titled Existential Reckoning Tour! The tour, which promotes the band's latest album, just completed a successful summer run. Due to popular demand, the trek will now extend until fall and make a coveted stop at the Murat Theater on Saturday 12th November 2022! If you're a fan of the legendary rock bands Tool and A Perfect Circle, you'll definitely love Puscifer's brand of alternative rock music. So grab your tickets now and don't miss the Existential Reckoning Tour at the Murat Theatre!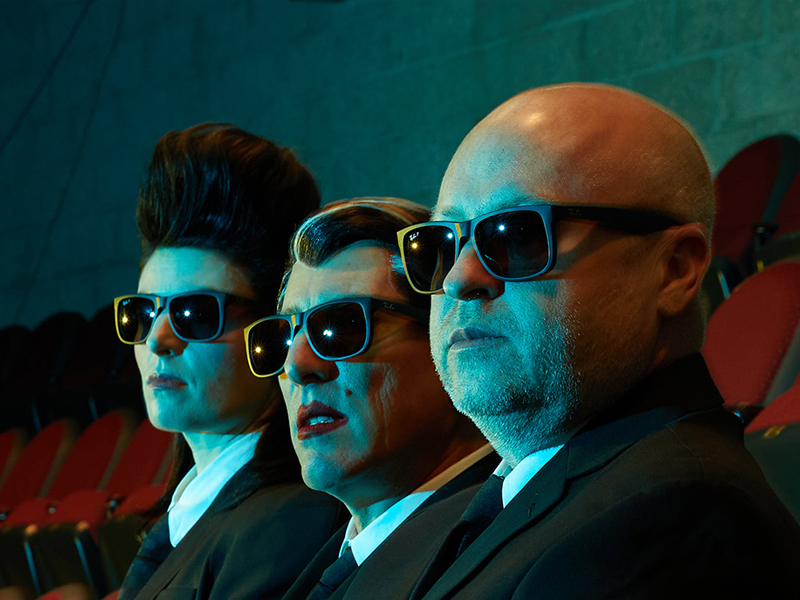 Renowned rock musician Maynard James founded Puscifer in 1995. The frontman, known for his work with A Perfect Circle and Tool, created Puscifer as an outlet for his "creative subconscious." James has referred to Puscifer as "simply a playground for the various voices in his head….a space with no clear or discernible goals, where his Id, Ego, and Anima came together to exchange ideas."
However, Puscifer is more than just a solo project. The band's longtime members, composed of Carina Round and Matt Mitchell, help James realize his vision with their creative inputs. In other words, all three members significantly contribute to songwriting. During an interview, Mitchell explained their songwriter process. "Typically, the idea will start with something that I've come up with. And then, the way it collaborates… It's like a three-way game of chess. What you do next is based on what the other player does."
Puscifer released their latest studio effort, Existential Reckoning, in 2020, peaking at number 7 on the US Billboard Top Alternative Albums and number 12 on the Top Rock Albums charts. Meanwhile, the album also made it into the Billboard 200 chart, ranking at number 66. Existential Reckoning received wide critical acclaim. Consequence of Sound ranked the album at number 27 on the "Top 30 Metal/Hard Rock Albums of 2020 while Revolver Magazine listed it as number 19 on the "Top 25 Albums of 2020."
Tickets to see Puscifer rock it out at the Murat Theatre are now available!