Murat Theatre | Indianapolis, Indiana
Can't get enough of the eargasmic harmony of Straight No Chaser? If you want to witness the incredible voices, witty banter, style, and swagger of the nine dapper vocalists, you are in for a treat because the famous a cappella band is back for their second night at Murat Theater. Sunday evening, this December 11, will be filled with holiday staple songs, R&B smooth jams, and stadium anthems tunes that will genuinely excite the crowd. Grab your tickets for the show, and be sure to get one for the entire family. Let this magnificent show from SNC kick off your holiday celebration with a bang. Whether you have seen them on their first night or simply want to watch the boys sing their hearts out for the second time, this show is definitely for you. Click on the "Get Tickets" link to secure your tickets.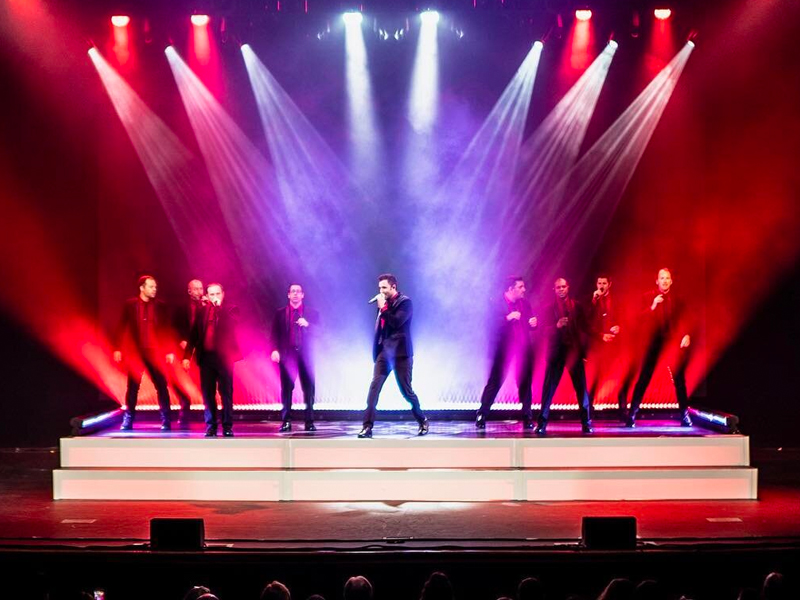 With over 1 billion streams on Pandora and over 2 million records sold worldwide, Straight No Chaser is undoubtedly one of the most famous a cappella groups in the country. From being a viral singing sensation in the late 2000s to selling out amphitheaters nationwide, the band became a household name among fans who couldn't get over the captivating sound of nine unadulterated human voices coming together to make extraordinary music. Not to mention the sense of humor of these dads and uncles that remained golden over the years. Audiences cheer for the group's musicality, but they can't help to give an uproarious clap whenever SNC members do their funny banters in between.
The group is back on the road for their 25th Anniversary Celebration tour this year. This is a memorable trek for the group as this celebrates their longevity in the business, especially in the touring circuit. This is a special concert tour for the band that had its humble start in Indiana. Without the support of the state's local fans, the group would have never emerged as a national phenomenon with a massive fanbase and a long list of accomplishments.
Catch Steve, Tyler, Seggie, Walt, Jerome, Jasper, Randy, Mike, and Charlie this December 11, Sunday at the Murat Theatre at Old National Centre for the second night of their Indianapolis stop. Get your tickets now by clicking the "Get Tickets" link.