Murat Theatre at Old National Centre
Unable to get tickets for Straight No Chaser's Murat Theatre concert on December 11? There's no need to be sad because you will still have the chance to hear the orgasmic harmonies of the celebrated a cappella group as they add another show on the said date. Be amazed as nine dapper gentlemen sing their hearts out in perfect harmony in performing a variety of covers, including both traditional Christmas carols and more up-to-date contemporary hits. Join Jerome, Steve, Jasper, Tyler, Seggie, Walt, Randy, Mike, and Charlie in celebrating the group's 25th Anniversary through music that will make you feel the warmth of the holiday season. Score your tickets now and prepare to be swept away by Straight No Chaser's ethereal harmonies and gentle humor on stage. Click the "Get Tickets" link to reserve the best seats in the venue.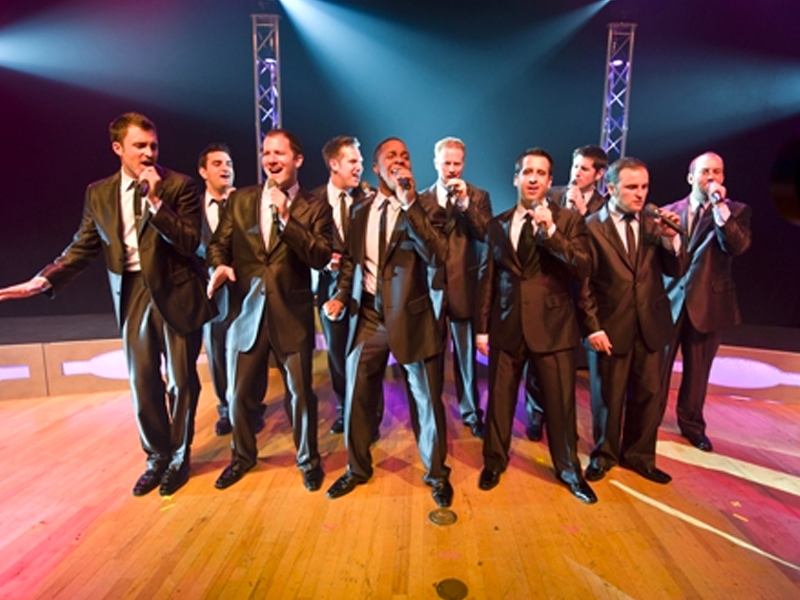 Originally from Indiana University, the all-male a cappella group Straight No Chaser has been performing together since 1996. The a cappella group has a dedicated following on campus thanks to their frequent performances and legendary early-morning appearance at the school's annual 36-hour dancing marathon. Their 1998 rendition of "The 12 Days of Christmas" went viral in 2006 after founding member Randy Stine uploaded it to YouTube, catapulting the ensemble to widespread fame. The CEO/Chairman of Atlantic Records saw the video and was blown away by the group's synchronicity and chemistry. The band was offered a recording contract, and as they say, the rest is history.
The group's popularity quickly spread across the country, and in 2008 they released their debut album, "Holiday Spirits." The album reached position #46 on the Billboard 200, showing it was a commercial success. The album was a financial and critical success, marking the beginning of Straight No Chaser's reign as genre leader. After 15 years and seven more albums, the band has traveled extensively across the United States and sold over 2 million concert tickets. The band has more than a billion streams and two albums that have been certified gold by the RIAA.
This year, the band will be celebrating its 25th anniversary. And what's more fitting for a monumental celebration than going on tour? The "men band" (as they jokingly call themselves) will perform at Murat Theatre at Old National Centre on December 11 (Sunday). Join these nine dapper gentlemen on this exciting Sunday afternoon. Tickets are now on sale, and you can purchase yours here by clicking the "Get Tickets" link.