Murat Theatre | Indianapolis, Indiana
Christmas is indeed special this year at Indianapolis as melodious Christmas songs will echo loudly in the walls of the famous Murat Theatre this December 21. Yes! You've read that right. The popular a cappella group will bring their "Sleighin' It Tour" to Murat Theatre at Old National Centre this holiday season for all music lovers to enjoy. This exciting Thursday evening is the first of the four evenings that the all-male a cappella band will perform. Be ready to hear your favorite Christmas classics like "12 Days of Christmas," "Jingle Bells," and "Holly Jolly Christmas," among many others, performed by the dapper vocalists. Whether this is your first or your 10th time seeing Straight No Chaser, you are welcome in an evening filled with music, laughter, and holiday spirit. Tickets are now on sale, and you can reserve yours here by hitting the "Get Tickets" link. Reserve yours today and prepare to immerse yourself in a holiday celebration led by the legendary Straight No Chaser!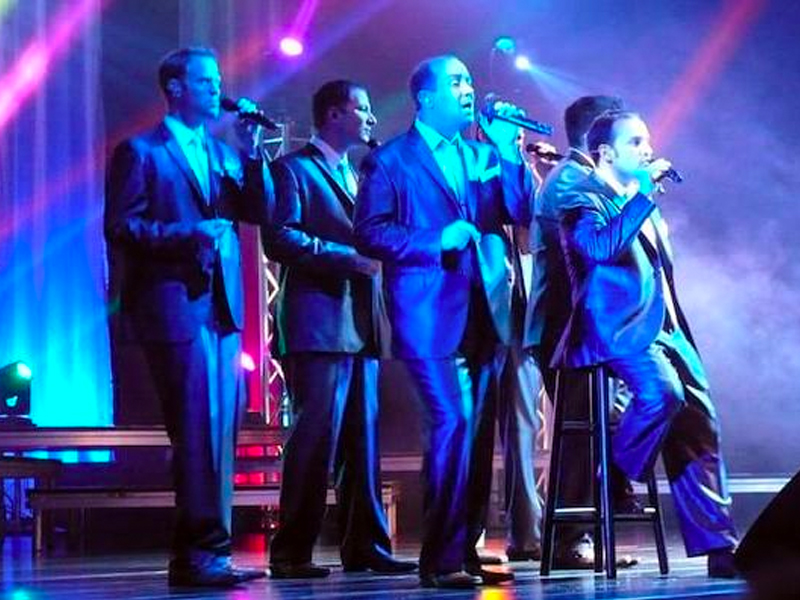 Straight No Chaser is among the pioneering acapella groups that dominated the 2000s. Since 1966, they have been gifting the world with impeccable harmonies and powerful vocals. Beginning as an in-campus music group, they have become a professional group and an international touring act. They have been touring for many years and show no sign of stopping. Their success today is thanks to their diverse range of songs played. From Holiday specials to country staples, you name it, they can add them to their repertoire.
Straight No Chaser or preferably called SNC, was established in 1996. Its beginnings came to be at Indiana University, formed by students. The establishing members were Dan Ponce, Randy Stine, Charlie Mechling, Steve Morgan, Jerome Collins, Dave Roberts, Walter Chase, Mike Itkoff, and Patrick Hachey. The name originally came from the popular Thelonius Monk song of the same name. They were mainly student-led for ten years, with performances only in universities. However, they became a slow-sleeper hit years later, catapulting them to the national audience.
They struck gold in 2006 when one of their old videos performing a comical version of "12 Days of Christmas" was watched by more than 20 million Youtube viewers. This led to them receiving attention from record producers. Among the most interested in them was Atlantic Records CEO Craig Kallman, who called them to regroup. The CEO offered them to record an album, which they gladly accepted. Ponce, Stine, Mechling, Morgan, Collins, Roberts, Chase, and Itkoff reconnected to complete the album. Mike Luginbill and Ryan Ahlwardt from the 2002-2003 batch also joined them. It took two years to finish recording.
Their debut album, "Holiday Spirits," went public in 2008. It was an instant hit and debuted at the top of iTunes and Amazon.com sales. This initial success secured their comeback, and they continued to record more albums. Their most successful album on the Billboard 200 charts is their 2013 release "Under the Influence." So far, they have spawned eight albums. With "Yacht on Rocks" as the most recent.
Like its student-led predecessor, the music group has changed members throughout the years. Current members include Jerome Collins, Randy Stine, Walter Chase, Steve Morgan, Mike Luginbill, Seggie Isho, Tyler Trepp, Jasper Smith, and Freedom Young.
This Holiday season, they are helping to spread the Christmas spirit as they perform for multiple days at the Murat Theatre on Friday, December 21. Book tickets now!