Murat Theatre at Old National Centre | Indianapolis, Indiana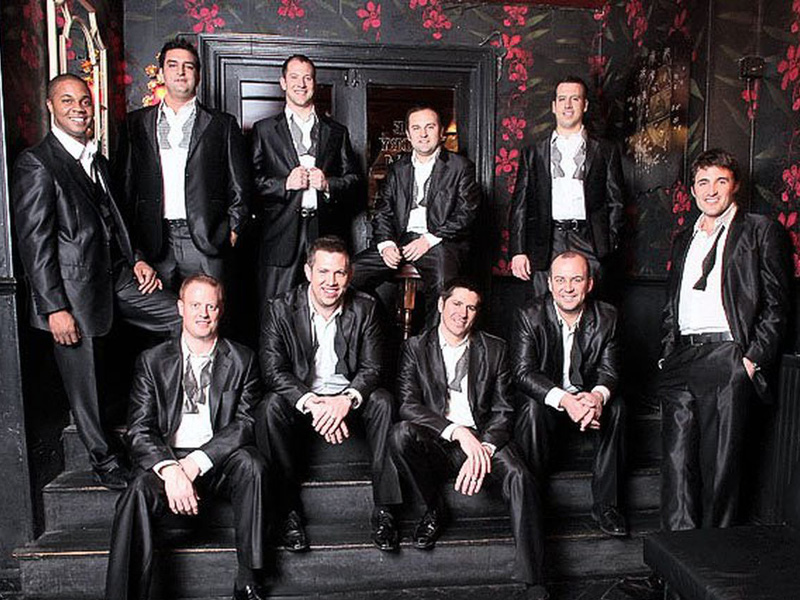 Dashing through the snow, to a theater near you! It's Strait No Chaser, the fan favorite and easy on the eyes, A Cappella Group! Bringing their season cheer to the Murat Theatre on Saturday, December 23rd, 2023. Grab some tickets and get ready for these boys to Jingle your Bells because they are even more charming than the sweetest of Santa's elves, and are absolutely Sleighing It this tour!
It's the season to be Jolly, and the sherry, "With A Twist," is ready for a "Down The Hatch," followed by a festive "Christmas Cheers," that is guaranteed to "Raise Your Spirits!" so what are you waiting for? These tickets are literally flying off the shelves, like reindeer off rooftops, and you are going to miss it if you don't get yours now!
Straight No Chaser, the professional A cappella Group, are getting ready to Jingle all the way, spreading their holiday cheer far and wide as they tour the States. Spreading Joy and Harmony this holiday season, while clad in their finest festive attire, and bringing their merry voices to bear in their Sleighing It Tour. This December the Group releases their latest and greatest, literally unwrapping a brand-new festive treat for you all in the form of their newest album, "Yacht on the Rocks," and set sail on a jolly Yuletide Rock Tour, showcasing a delightful array of festive beverages, mixers, and spritzers to savor while cruising. So, do look out for the boys as they sleigh off into the winter wonderland this December and January, and maybe you too can enjoy some jingle bell twists, like, "Sailing," "Waves of Toto," and "Reelin' In The Years."
Maintaining the festive tone; 'Twas in the merry year of 1996, at the University of Indiana, where a splendid gathering of students came together to create the wondrous Straight No Chasers a cappella group. And finally, a few years later, when the jolly band members unwrapped their diplomas, they were sprinkled with holiday magic and replaced by a brand-new merry choir of carolers, but what's this? The new group were to take the same name? Oh! What a collection of calamities and confusion! But fear not, for a timely agreement was reached and this, Straight No Chasers a cappella group, is now the one and only and original.
The merry group have joyfully recorded ten albums, including a few delightful Christmas releases, many of the albums have also featured some jolly celebrity artists, such as Elton John, Barry Manilow, Phil Collins, and Dolly Parton, to name but a few of Santa's special guests. The A cappella group's name is a merry evocation of the jolly slang phrase often used when ordering a festive drink at a cozy pub or a cheerful bar, and they have joyfully maintained and expanded this tradition into the merry naming of their albums in the same joyful relation to the Pub drinks industry. Frequently showcasing merry-themed titles such as "Christmas Cheers," "With A Twist," "Raise Your Spirits," and the ever popular, "I'll Have Another… Christmas Album!"