Murat Theatre | Indianapolis, Indiana
This Tuesday, December 13, the rock n' roll pioneers The Beach Boys will be surfing their way to Indianapolis to play at Murat Theatre, giving their fans a chance to experience some genuine Good Vibrations. The Rock and Roll Hall of Fame inductees will bring their "Sixty Years of the Sounds of Summer" tour to Railroad City. Get your tickets now and get ready to rock out to classic tunes that still sound fresh and full of youthful vigor. Let loose to classics like "Surfin' USA," "Good Vibrations," "I Get Around," "Slop John B," and many more as we reminisce about the good ol' days. Get your tickets now, and take your loved ones to hear the inimitable sounds of the legendary The Beach Boys.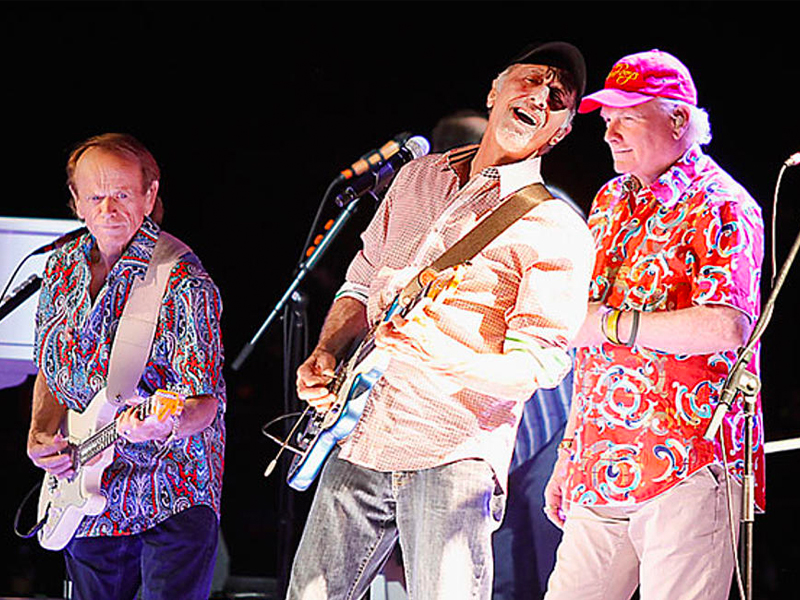 The Beach Boys were the first successful American rock band of the 1960s. It's fair to say they were on par with the British band The Beetles. The music that the Wilson brothers Brian, Dennis, and Carl made with their cousin Mike Love and friend Al Jardine is usually considered to be among the best of all time. To this day, The Beach Boys are still widely regarded as a top act in both the critical and commercial realms.
Back in 1963, the garage band's single "Surfin' U.S.A." went gold. Deemed "California Sounds," the new, youthful, and inventive music they created at the start of their career caught on with listeners after its debut. The string of hit songs that followed them into the top ten was phenomenal. They were one of the final bands standing when the "British Invasion" (imposed by the phenomenon of The Beetles) came in the mid-1960s. Some of their most well-known songs are "I Get Around," "God Only Knows," "Good Vibrations," and "Surf's Up."
Their influence as forerunners in rock innovation is well-known among music listeners. The progressive nature of these sounds inspired the development of psychedelia, power pop, progressive rock, punk, alternative, and lo-fi. It's no wonder that they are regarded as legends in the industry.
After decades of making incredible hits, The Beach Boys continues to make fans exclaim like they did 60 years ago. On December 13, the band will heat up Murat Theatre at the Old National Center as part of their 2022 anniversary tour. See them live and get tickets now!