Murat Theatre | Indianapolis, Indiana
You'll definitely long for the Green Green Grass of Home when you hear the full-throated, robust baritone of the one-and-only Tom Jones this Monday, September 26, at the Murat Theatre. The 81-year-old legendary music icon will stop at Indianapolis's famous venue for his "Surrounded by Time Tour." The show is part of his 15-date string of shows in the US to promote his most recent record, "Surrounded By Time." Expect Sir Tom to slide from soulful rasp to pop croon, with that distinct husky voice as he sings songs from the album, such as "Popstar," "I Won't Crumble With You If You Fall," and "I'm Growing Old." Travel back in time by singing along to the classic hits "Delilah," "Green Green Grass of Home," "She's a Lady," and many more. So grab your tickets for the entire family because this is a concert for every generation. Click on the "Get Tickets" link to order your concert tickets now!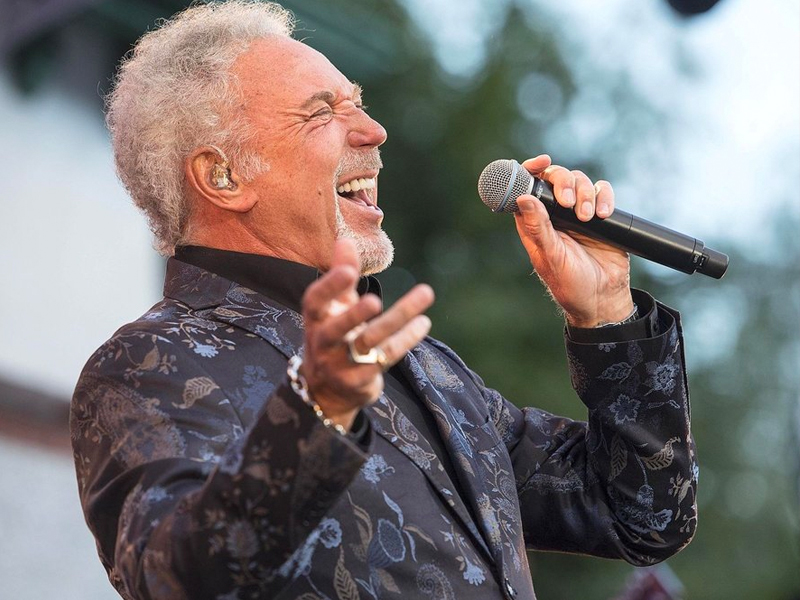 An icon like Tom Jones needs no introduction. Regardless of where you are in the world, the name of the Welsh singer is synonymous with great artistry and superstardom –– and he has a long, impressive list of achievements to back this up. Jones has been active in the music industry since the 1960s. He is a well-rounded performer who can pull off any performance, ranging from pop, R&B, show tunes, country, dance, soul, and gospel.
Dubbed by the New York Times as a musical "shape shifter, Tom Jones has sold over 100 million records, with 36 Top 40 hits in the UK and 19 in the US, including "It's Not Unusual," "What's New Pussycat?" "Green, Green Grass of Home," "Delilah," "She's a Lady," "Kiss," and "Sex Bomb." His most recent album, "Surrounded by Time," marks the 41st studio album of his career. In this record, the legendary music icon "re-imagines a diverse set of songs of personal importance that have impacted the artist throughout a long, unpredictable but undeniably impressive career."
The album topped the UK Charts and charted in multiple countries, including the United States. Some of the notable hits from the album include "Samson and Delilah," "Popstar," "I Won't Crumble With You If You Fall," and "I'm Growing Old." You can all hear these songs performed live, along with Jones's career-defining hits, this September 26, Monday, at the Murat Theatre at The Old National Centre, Indianapolis. You can reserve your tickets for the show by clicking on the "Get Tickets" link here.