Murat Theatre | Indianapolis, Indiana
Another rib-tickling night awaits Indianapolis comedy fans this Sunday, June 12, as the energetic and –– sometimes –– rage-fueled comedic storytelling of Tom Segura makes its way to the Murat Theatre at the Old National Center. Witness the 43-year-old comedian perform his hilarious antics in this one-night comedy event that will make you burst into heavy laughter. Grab some tickets for you and your friends and laugh all your stresses away together. Let Segura's dry humor and soft speech combo remind you that the best way to deal with the mundaneness of life is through laughter! So don't just stare at the screen. Click that "Get Tickets" button now and place your ticket orders!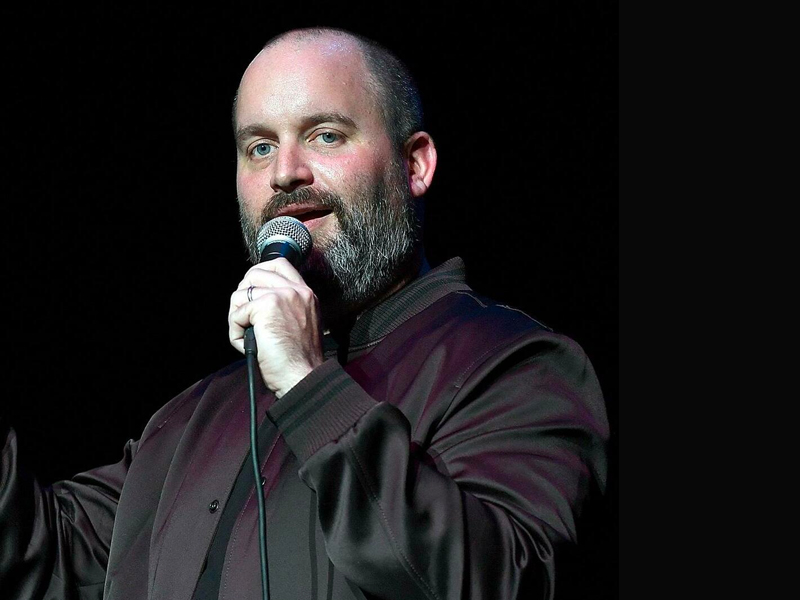 Known for his hilarious narrative comedy that is simultaneously edgy and accessible, Tom Segura is one of today's sought-after standup comics. His brand of dry humor, paired with a subtle delivery, is a brilliant way for him to reel in an audience. Similar to Dave Chapelle, his timing and punchlines are unpredictable. That is why people are glued to listening to him for hours.
This ability of Segura to capture an audience is innate to him as he grew up to be a naturally humorous person. He started his career in the comedy circuit right after leaving college in North Carolina. He moved to California to pursue a career in standup and got his first break as a regional finalist on season two of NBC's Last Comic Standing at the age of 25. His participation in the competition opened opportunities for him. Three years later, the Cincinnati-native comedian had his first TV feature on Live at Gotham.
He released his debut comedy album "Thrilled" in 2010 and started his popular podcast "Your Mom's House" with his wife, Christina Pazsitzky, the year after. He also hosted two other podcasts: "2 Bears, 1 Cave" (with fellow comedian and actor Bert Kreischer) and the Spanish-language podcast "Tom Segura en Español." To date, he has released four Netflix specials: "Completely Normal" in 2014, "Mostly Stories" in 2016, "Disgraceful" in 2018, and "Ballhog" in 2020. In addition to his Netflix specials, Segura boasts his achievements of performing worldwide, including at the Melbourne International Comedy Festival, The Comedy Festival, the Global Comedy Festival in Vancouver, and the Just For Laughs Comedy Festival. This June, you can catch this hilarious comedian at the Indianapolis stop of his "I'm Coming Everywhere" tour. Grab your tickets here by clicking the "Get Tickets" button.