Murat Theatre at Old National Centre | Indianapolis, Indiana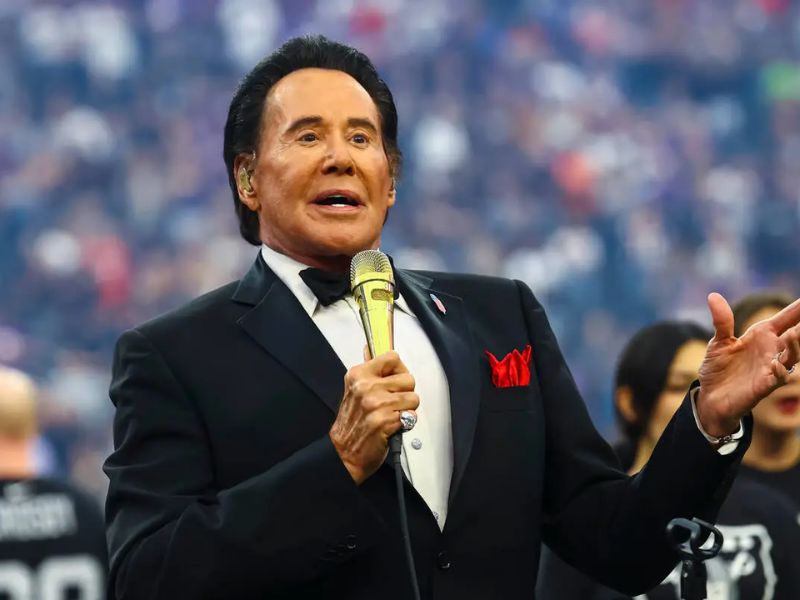 Discover the man behind the magnetic smile as the Murat Theatre welcomes the one-and-only Wayne Newton LIVE on Friday, April 19. Known for his unparalleled showmanship, the highest-grossing Las Vegas Showman allures crowds with his irresistible charm and golden age discography of unforgettable hits such as "Danke Schoen," "Summer Wind," and "Daddy Don't You Walk so Fast." Live through Wayne Newton's colorful career in two hours of resplendent music, concert Q&A, and never-before-heard anecdotes. In a delightful surprise for fans nationwide, "The Midnight Idol" extends his residency at the renowned Flamingo Hotel with a follow-up East Coast tour of his Up Close and Personal show. The tour's visit here in Indianapolis will land at the Old National Centre's Murat Theatre. This 2,500-capacity indoor venue promises a world-class experience with its high-end seats, pitch-perfect acoustics, and a historic stage worthy of a living legend. Make your reservations now!
Father time has no hold over Mr. Las Vegas! Wayne Newton aged smoothly as wine into his eighties, extending his residency at the illustrious Flamingo Hotel up to halfway through 2024. But wait! He has one more surprise for his loyal fans. The debonair musician will also take his Up Close and Personal live show to the East Coast road, hitting the Murat Theatre on the 19th of April.
"No other Vegas shows capture the same excitement and energy that Newton brings to his audience. Not only is he a natural and down-to-earth entertainer, but he is a kind and enthusiastic one as well. He knows how to get the crowd shouting and clapping along as he entertains his heart out for their pleasure."
Mr. Wayne Newton is the 20th century's most dashing crooner! Impeccably charismatic, the singer can rile up crowds with even the simplest gestures—a pure effortless showman. The Up Close and Personal concert, however, isn't just about the glitz and the glamor. In about two hours, audiences will intimately experience the historic career of Las Vegas' highest-grossing act through exclusive anecdotes, on-stage Q&A, nostalgic film clips, and, of course, his iconic collection of era-defining music.
Our headliner first graced the limelight as a lad barely breaking 15 years of age in 1959. Wayne Newton initially performed in a duo with Jerry, his older brother, but he eventually flew solo in 1963 with his smash German hit "Danke Schoen." Since then, the jazz icon released one show-stopping tune after another, including "Summer Wind," "Red Roses for a Blue Lady," and the gold-certified Billboard breaker, "Daddy Don't You Walk so Fast."
In a phone interview, Newton shared how he works the crowd during concerts.
"The set list is an improvisation. To judge the audience, I start the show with three different types of songs – a ballad, an up-tempo song, and a standard. The reaction of the crowd to those three songs shows me what it is they want to hear."
CC Rider
Viva Las Vegas
Steel Pedal Guitar Solo
Help Me Make It Through the Night
I can't help falling in love with you
Red Roses for a Blue Lady
Summer Wind
Danke Schoen
Daddy Don't You Walk So Fast
Orange Blossom Special
My Way
As for our venue, the Murat Theatre at the Old National Centre in downtown Indianapolis will host the visiting superstar on Friday, April 19, 2024. This scarlet-themed indoor concert hall features rows of deluxe seats and acoustics so crisp it'll send each song sung straight into your soul. Book your seats now for Wayne Newton's Up Close and Personal LIVE show before they fill up!