Murat Theatre | Indianapolis, Indiana
A global movement that's changing the world. Woman Evolve: The Revolution Tour by Sarah Jakes Roberts at the Murat Theatre on Sunday, June 26th 2022. Grab some tickets and come join the revolution! Now, more than ever, women are SHATTERING GLASS CEILINGS that once limited their ability to dream, grow, and change the world. No longer do women have to choose between family or career, they can have it all. There is no better time than the present to AWAKEN, IDENTIFY, AND RELEASE the unique offering of the woman – and evolve. Woman Evolve is a movement led by Sarah Jakes Roberts committed to erasing limits and challenging the norms of what it means to be a modern woman of faith.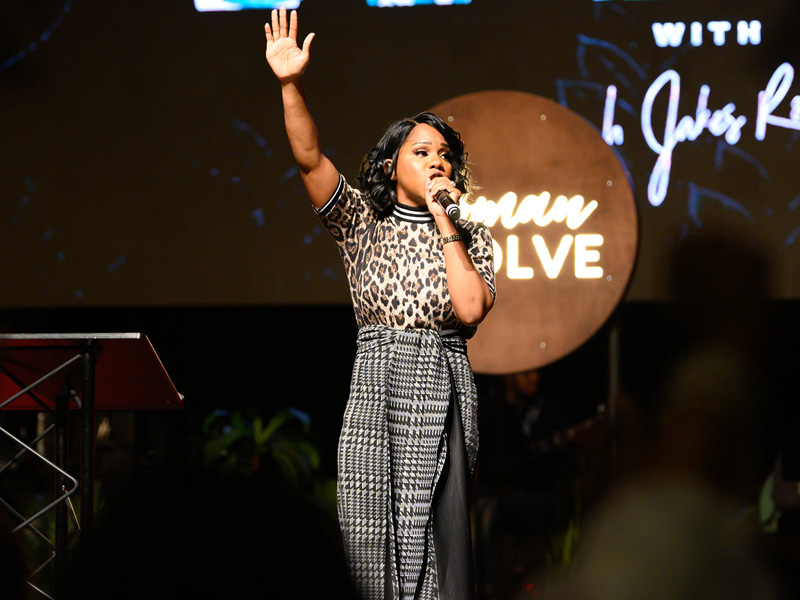 Sarah Jakes Roberts is redefining what it means to be a modern woman of faith, and she is bringing you a message about defying cultural, religious, gender, and socio-economic boundaries. Whether through her bestselling books or viral messages, it only takes a few minutes of connecting with her to understand why and how she become an instant favorite. Sarah has a unique way of reaching people who are seeking to make peace with their past, maximize their present, and deepen their relationship with God. With her down to earth personality, contemporary style, and revelatory messages, there's no question why she is an emerging thought leader for this generation, yet her growing influence came by surprise.
Alongside her husband, Touré Roberts, Sarah co-pastors The Potter's House at One LA and The Potter's House in Denver. "If you would have told me five years ago that I would be in full time ministry, I would have asked if you were talking to the right person." Sarah once said. At twenty-three years old, she was tempted to allow her journey as a woman battling insecurities, teen pregnancy stigma, low self-esteem, toxic relationships, and depression to define the rest of her life. It wasn't until she was in her darkest moment that she realized she only had two options: settle or evolve. Sarah dared to harness the wisdom of her past wounds and apply them to the hope for her future.