Murat Theatre at Old National Centre | Indianapolis, Indiana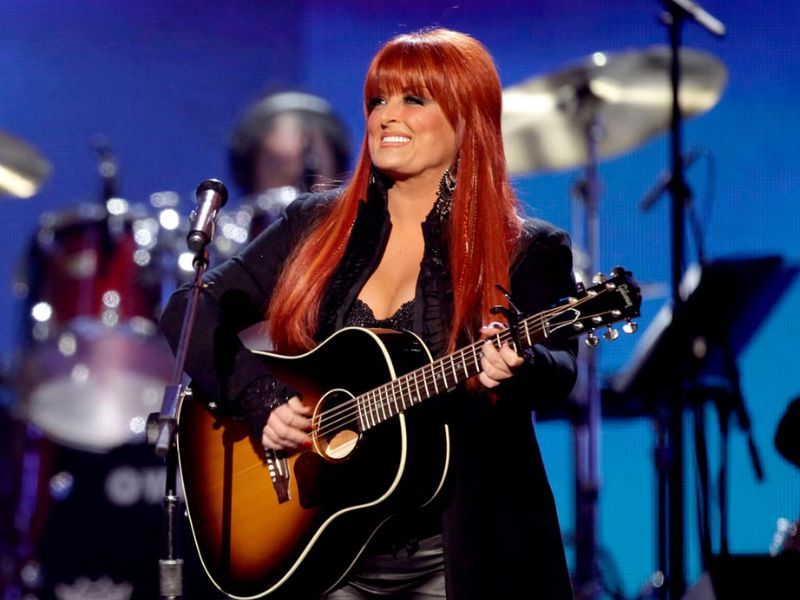 Country music icon Wynonna Judd is returning to the stage this fall to take a trip down memory lane. The star will be revisiting her first two albums, "Wynonna" and "Tell Me Why" with her hotly awaited Back to Wy tour at the Murat Theatre on Thursday 26th October 2023.
"Getting to share this tour with the fans who have been with me for 40 years, means the world to me," she said, adding that music goers will take a deep dive into her impressive collection of songs.
She continued, "As I sit and listen to these two records, I'm flooded with the memories that surrounded that time in my life."
Don't miss out! Mark your calendars and grab your tickets now!
Wynonna Judd, renowned as one half of The Judds, emerged as one of the most popular and respected female country stars during her era. Following her solo journey from the early '90s onward, Judd showcased a diversity that both puzzled dedicated country enthusiasts and radio programmers while fostering a dedicated fan base. Her solo albums explored a range of musical styles, including Judds-style country-pop, roots rock, blues, gospel, adult contemporary pop, folk, and Southern R&B.
In 1992, she released her very first solo album, "Wynonna," which took the music scene by storm, selling over three million copies. It not only dominated the country charts but also reached the Top Five on the pop charts and received widespread critical acclaim. Her first three solo singles — "She Is His Only Need," "I Saw the Light," and "No One Else on Earth" — all climbed to the coveted number one spot on the country charts, while "My Strongest Weakness" also secured a space in the Top Five. Judd released a follow-up in 1993 called "Tell Me Why," which was another platinum-selling, number one country album that also reached the Top Five on the pop charts. This album produced five more Top Ten hits, including the title track, "Only Love," "Girls with Guitars," "Rock Bottom," and "Is It Over Yet."
Now, it's your unique chance to relive history as the country music icon dedicates the Back to Wy tour to her first two incredible albums. Judd says she's "going back to the very beginning of her solo career," focusing on "two words...NUH-STALGIA." She continued, "This means we get to play the hits, the deep cuts, and everything in between." Imagine transporting yourself and your friends back in time, grooving to her greatest hits. PURE BLISS!
What are you waiting for?! Grab your tickets now and take a trip down memory lane with Wynonna Judd!