Murat Theatre | Indianapolis, Indiana
Welcome your 2023 with a bang with your favorite soft rock band, Yacht Rock Revue! Join the Atlanta-native band in welcoming the new year with their yacht rock tunes this December 31 at the Murat Theatre At Old National Centre! Show your love for these hot dads in tight jeans as they invade the famous Indianapolis venue. Get ready to hear a few cover songs and all-original music from their latest album, "Hot Dads in Tight Jeans." Purchase your tickets now for a night you won't soon forget, complete with tight tunes and possibly even tighter jeans, courtesy of the one and only Yacht Rock Revue. Click the "Get Tickets" link to secure the best seats.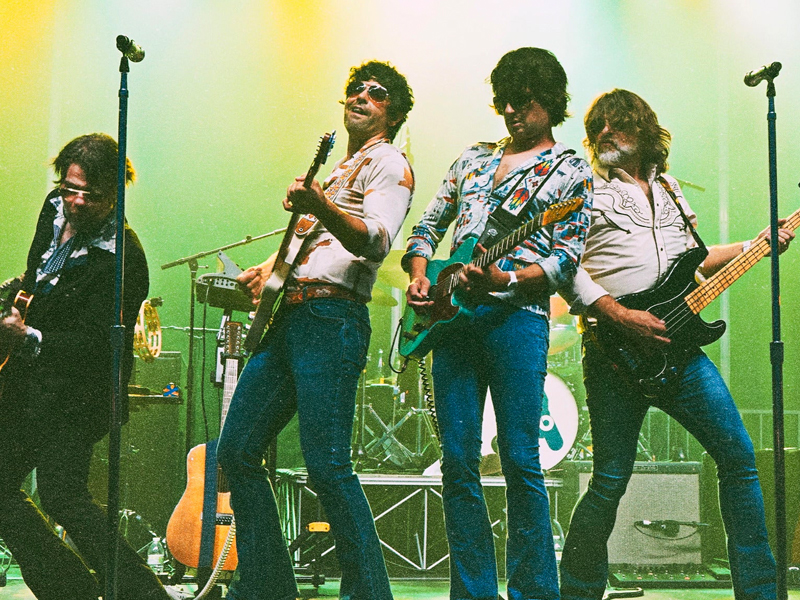 Before becoming the successful band they are today, Yacht Rock Revue changed its name several times. Former indie rock band Y-O-U, fronted by Peter Olson and Nicholas Niespodzian, chose to play "yacht rock," a kind of music commonly associated with soft rock, one night while performing at a club. Unexpectedly, the crowd loved their renditions of songs from the genre. The band's once-fanciful side gig has since become its primary focus. Their performances of primarily yacht rock to sold-out audiences in various places. Their popularity prompted them to form a new group in 2009 under the moniker Yacht Rock Schooner, which eventually evolved into the Yacht Rock Revue we know today.
After establishing themselves, the group spent many years paying homage to the forefathers of yacht rock from the '70s and '80s. Nonetheless, the band kept working on Niespodzian's own material. In 2020, they released an album called "Hot Dads in Tight Jeans." "We built this Yacht Rock thing on the power of memories and good vibes. None of that is changing; we're just gonna make a few new memories as well," Niespodzian stressed in an interview.
For those who are into contemporary music with a Bee Gees/Steely Dan vibe, you will definitely love Yacht Rock Revue. Witness the band perform live this December 31 at the Murat Theatre and enjoy their distinct sound while waiting to welcome the new year. Tickets are now on sale, and you can reserve yours by clicking the "Get Tickets" link.