Murat Theatre Information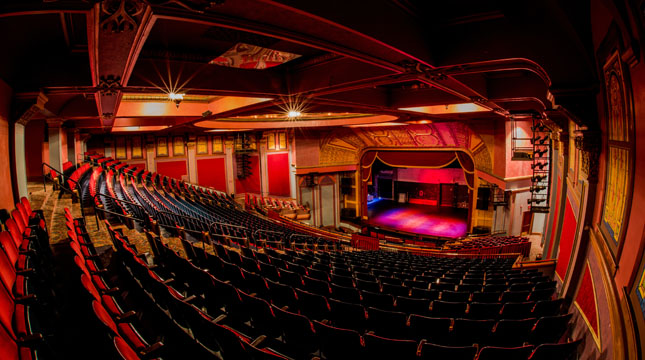 The Murat Theatre brings thousands of fans together for the latest Theatre productions, including fresh out of Broadway and unique events that encourage all kinds of interests ranging from Ballet, to Family shows, to Early years to Comedy!
And of course, keeping up with the seasons with fantastical, magical Winter themed, through to the feel good summertime. This is the place to be and one of the top places in the entire country to see all of the big time performances.
If you haven't been before, there's no doubt that after you have entered the Murat Theatre, you'll be a fan for life!
To wow you from the start to the finish, the design inside the building has been detailed to fit in with the varied schedule… awaiting you, your friends and family, is the likes of a gorgeous, glorious art deco Lobby as well as an enchanting Egyptian Room to transport you and enhance your experience.