Murat Theatre | Indianapolis, Indiana
EVENT CANCELLED. Please contact your ticket point of purchase to claim a refund on your tickets.
Get ready to catch your favorite virtual pop stars coming to life at the International Anime Music Festival on its North American tour! Featuring Kizuna AI Original Singeroid "#kzn", HIMEHINA, GUMI, MaRiNaSu, and LiLYPSE, these VTubers and Vocaloids are taking over the stage at Murat Theatre on Tuesday, 7th of March 2023. Claimed to be a "live DJ-led multimedia concert rave", the show promises a one-of-a-kind immersive experience featuring these sought-after pop stars from the virtual realms. Book your tickets now!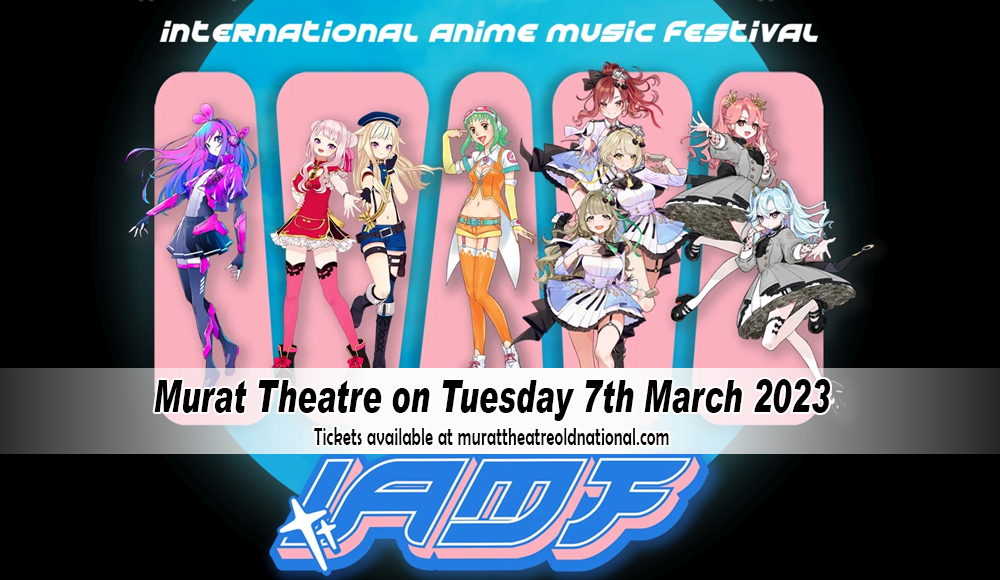 VTuber and Vocaloid fans unite! The International Anime Music Festival is set to bring your favorite virtual pop stars Kizuna AI Original Singeroid "#kzn", HIMEHINA, GUMI, MaRiNaSu, and LiLYPSE to live stage in a "DJ-led multimedia concert rave". Produced by Anime Entertainment LLC, they're proud to announce its debut tour, bringing the anime stars to 37 venues across the country starting February 2023. The show is set to mark history as the first time these virtually generated animated YouTubers (or VTubers) and virtual singers with computer-generated voices (or Vocaloids) together, live on stage.
Led by Bob Ringe and Marty Tutor, co-founders of BASE Hologram, joined by Tony Award-winning creative director Rob Roth, the team is excited to bring this unique festival to life, to the joy of anime, VTubers, and Vocaloid fans across the world.
"I feel honored and privileged to be working with the talented IP holders and character creators of the five acts appearing on our International Anime Music Festival," shared Bob Ringe. "The response from the Anime community and Anime creators worldwide has exceeded my expectations. See you all at the festival!"
Featuring live mixes, state-of-the-art LED projections, HD sound, and mesmerizing visuals and lights in one stage as the virtual pop stars set foot, fans are in for a wild night at the party!
These VTubers and Vocaloids hailing from the Japanese virtual realms have dominated the scene globally, with very real fans coming together in huge support of the pop stars. They've amassed millions of followers, over 62 million google search queries, and over a billion of views across social media platforms such as YouTube, TikTok, Instagram, and Facebook.
"I am excited to work with this extraordinary visually exciting Art Form," said Marty Tudor of BASE Hologram. "The energy that this group of Virtual Artists has is amazing and incites the best of our superb creative team. This show will be a blast."
As the anime movement grows bigger and bigger, don't miss out on this chance to catch these virtual superstars sharing the stage on an out-of-this-world concert experience. Book your tickets now!