Murat Theatre | Indianapolis, Indiana
Brace yourselves for a magic show you haven't seen before this weekend at the Murat Theatre at the Old National Center. Join hundreds of spectators and be amazed at the world-renowned magic acts of Champions of Magic. Yes! You've read that right! The famous quintet of illusionists from the UK will make a stop at Murat Theatre for a two-night magic show this November 26 and 27. Dubbed the "Avengers of Magic," the quintet will feature interactive magic, escapism, mind-reading, and anything in between. So if you want to satisfy your desire for these magic acts, book your tickets for their first night this November 26 and be simply blown away. Click on the "Get Tickets" button for a secure and fast transaction. See you there!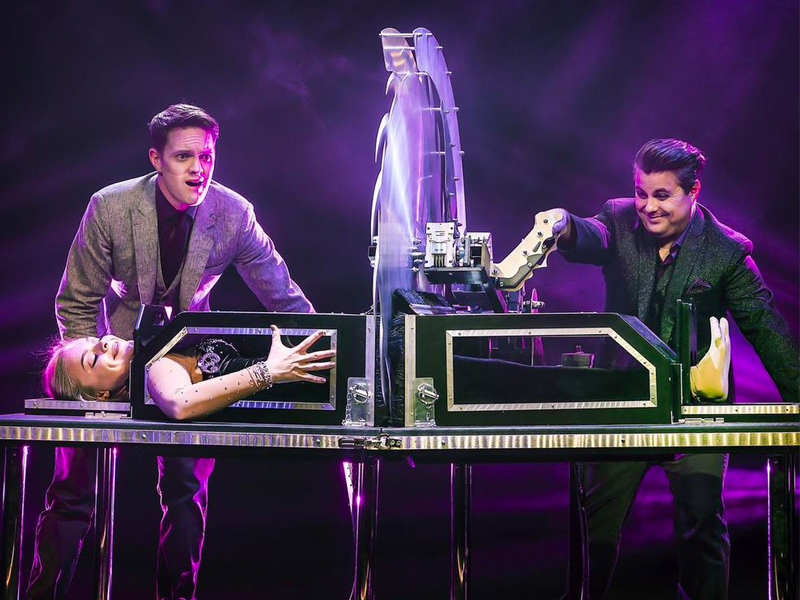 Deemed by the press as 'The Avengers of magic,' Champions of Magic comprises five world-renowned magicians and illusionists. The quintet includes the illusionist duo Young and Strange, mind reader Alex McAleer, escape artist Fernando Velasco, and close-up magician Kayla Drescher. All of them deliver mind-blowing acts like no other while being unique to each other. From small-scale magic to grand illusions, the show will never disappoint.
Young and Strange's duo are excellent at making large objects materialize seemingly out of thin air. On top of that, the duo's sense of humor gives more reason to love them. After all, who wouldn't want to laugh while being awed, right? The world-renowned mentalist Alex McAleer can easily wow the audience with his stunning feats of prediction. Anyone who has experienced his act firsthand will definitely tell you about the goosebumps they felt.
Moreover, Kayla Drescher can perform amazing close-up magic that will trick even the keenest eyes. The Mexican-American escape artist Fernando Velasco can perform heart-pounding and death-defying stunts while being suave and composed all throughout. If death-defying acts are not your cup of tea, you might want to close your eyes during the entirety of his act.
Catch these incredible illusionists this November 26 at the Murat Theatre for their "CHAMPIONS OF MAGIC: THE WORLDWIDE WONDERS TOUR." Hit the "Get Tickets" link for a secure ticket transaction.