Murat Theatre | Indianapolis, Indiana
It's time to grab those costumes! Get ready to dress the little ones up as Mickey, Minnie, Goofy, Doc McStuffins, the Puppy Dog Pals, and Alice invites everyone on a Costume Palooza! Though mysterious weather interruptions keep halting the party, Marve;'s Spidey and his Amazing Friends are here to save the day! Tagging along are cute little hero kittens from SuperKitties, joining forces to save Costume Palooza once and for all. The whole gang invites families to save the day and join the bash at Disney Junior Live: Costume Palooza at Murat Theatre on Saturday, 21st of October 2023. The whole fam bam is in for a spectacular show of singing, dancing, and playing along as everyone joins in a mission of saving the Costume Palooza. With the little kiddos' help, nothing is impossible. So, better get your little heroes ready for a costume bash by booking your tickets now!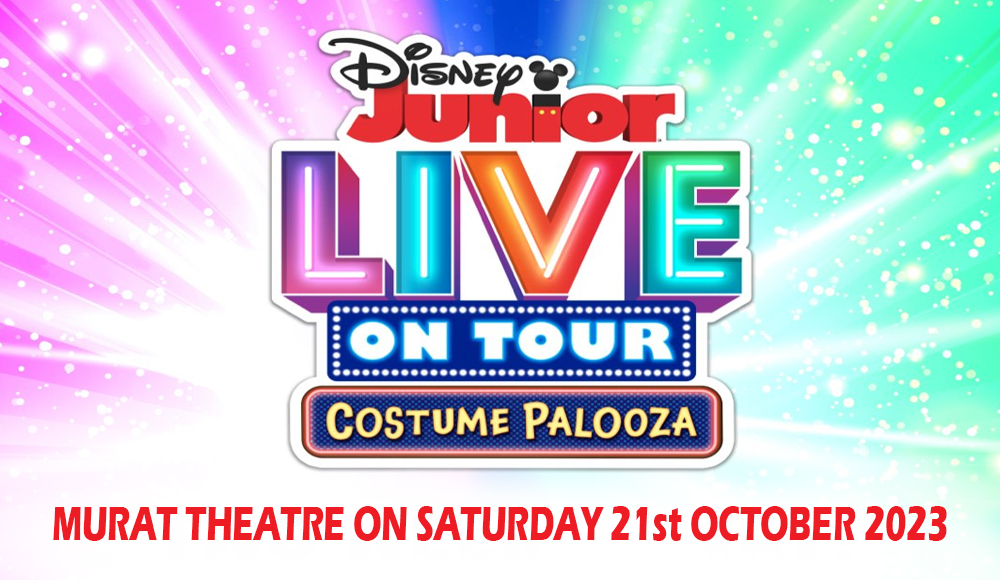 Hitting the road across 60 cities in North America for this year's run, Disney Junior Live's Costume Palooza is set to launch its mission of saving the whole gang's costume party from mysterious forces. With the help of Marvel's Spidey and his Amazing Friends, along with hero felines from SuperKitties, your little ones are in for an amazing adventure of saving Costume Palooza. As Mickey, Minnie, Goofy, Doc McStuffins, the Puppy Dog Pals, and Alice hit the stage, the whole family's in for a special Disney Junior live experience.
Kicking off this Fall, the 60-city North American trek follows last year's highly-acclaimed 2022 run. Breaking records last year, its producers are stoked to bring the palooza back on stage, with huge surprises in store for the little ones!
"Our 2022 tour broke attendance records, and we are excited to bring this year's tour to 60 cities across North America," Jonathan Shank of Terrapin Station Entertainment shared. "Audiences love these characters, and we can't wait to share new surprises for all the eager Disney Junior fans."
Worlds collide in a massive Disney Junior production featuring Marvel's Spidey and his Amazing Friends with SuperKitties' live stage debut with Disney Junior. As the costume palooza faces mysterious weather interruptions, the whole gang invites your kiddos' to help save the day.
"We are thrilled to have the hit series 'SuperKitties' debuting for the first time as part of the tour," shared Jennifer Rogers Doyle from Disney Entertainment. "The energetic world of Kittydale makes the perfect addition to the show alongside Mickey, Spidey, and favorite Disney Junior pals."
What makes the Costume Palooza so special? Though made for the little ones, it's definitely a spectacular show for the whole family! Following its massively successful 80-city tour in 2022, demand from families across the nation made this encore run possible. Featuring astounding special effects, 3D visuals, acrobatic stunts, and a whole lot of singing, dancing, and interacting with the cast, the whole family's in for a fantastic palooza!
Better get the whole family's costumes ready as the Costume Palooza kicks off at Murat Theatre on October 21st. Book your tickets now!